OFFER VWEX THIS SUMMER
With Speakers for Schools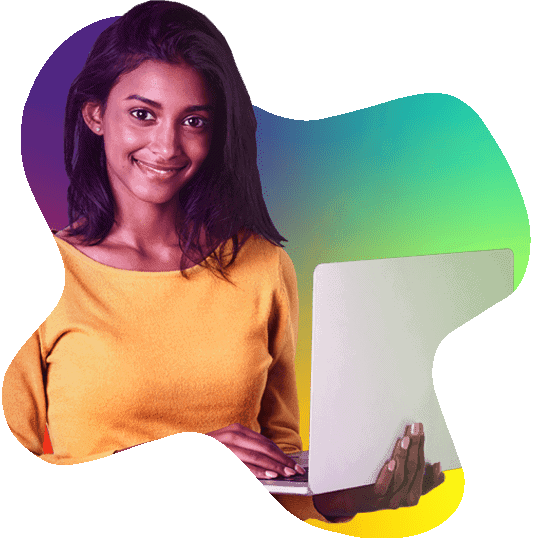 Become a Partner & Offer VWEX for UK Youth
Since our charity, Speakers for Schools started 10 years ago, we've connected almost 1 million young people to work preparing experiences, thanks to the UK employers and leaders such as Google, Spotify, Snapchat, AirBnB, Cisco, FT, Arts Council England and many more.
With the disruption COVID-19 brings, we stepped up and introduced the pioneering Virtual Work Experience (VWEX) service. Free for Employers and Young People to access, it is the best and easiest way to not only continue your work experience programmes but amplify your impact this time of need.
We will help design your one-week VWEX programme to help you solve a business problem and can even provide additional resources if you need it
Sign up to our Charity's free service:
Some of Speakers for Schools Partners
It's Easier Than You Think...
We Find The Students
We give students who wouldn't otherwise have access to industry-leading organisations access to eye-opening work experience placements with you.
Minimum Resources Required
We work with some of the busiest companies in the country which is why we offer full support to ensure your resources are focused on the right things.
Solve A Business Problem
Our 1 week Virtual Work Experience is proving to be a hit. We designed the programme with you to help you solve business problems with objective led teams.
VWEX makes a difference
Morgan Sindall
'Nothing was too much trouble and she fully trained a number of us to use the Google Classroom. The platform was very easy to use and made managing and delivering the whole week a success, with 100% of the students saying they would recommend their experience to others. I would highly recommend Speakers for Schools to deliver VWEX'
Helen Clements, Community Investment Advisor for Construction East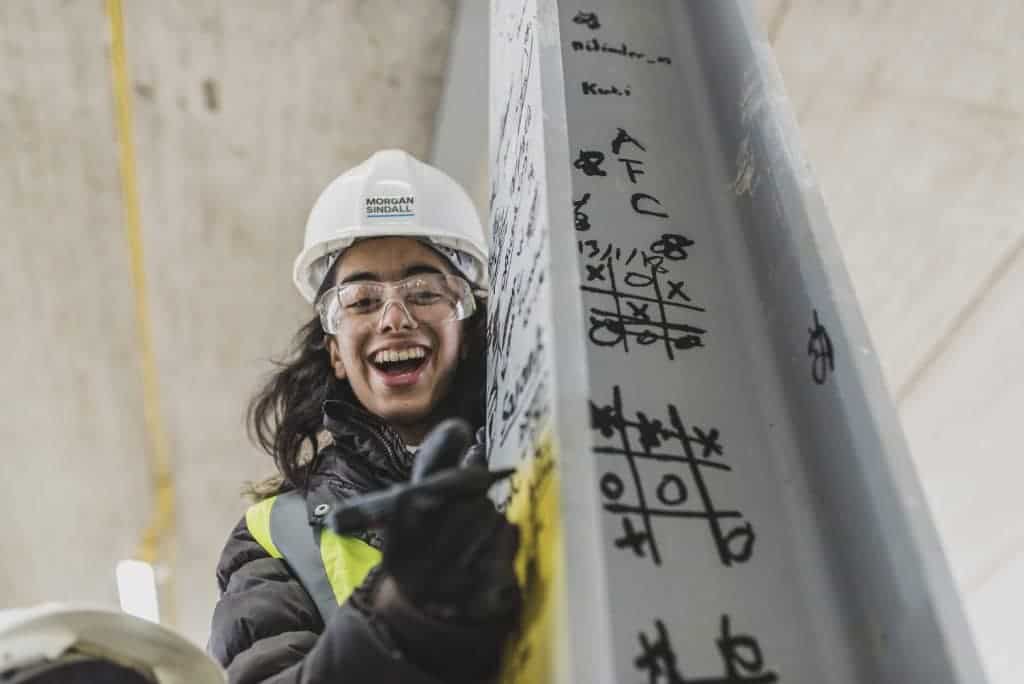 Boundless Theatre
'We had a great first VWEX experience. Young adults are at the heart of our work at Boundless, and we're so glad we can keep supporting teenagers to gain skills and confidence through real world work experience.'
Kirsten Peters Roebuck, Producer at Boundless Theatre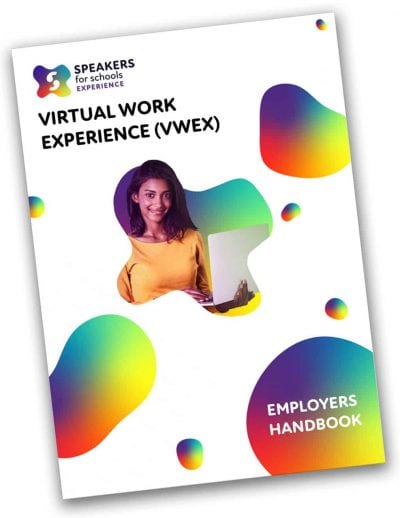 Like to know more first?
You're probably wondering if VWEX is right for your UK business? Perhaps have a chat with our friendly staff who can discuss what your programme may look like and how we can help you ensure a successful activity. Either email: experience@speakersforschools.org / call 0207 5493690 / or use our Livechat on this page, during working hours.
Don't forget to ask for our Employer VWEX Handbook.