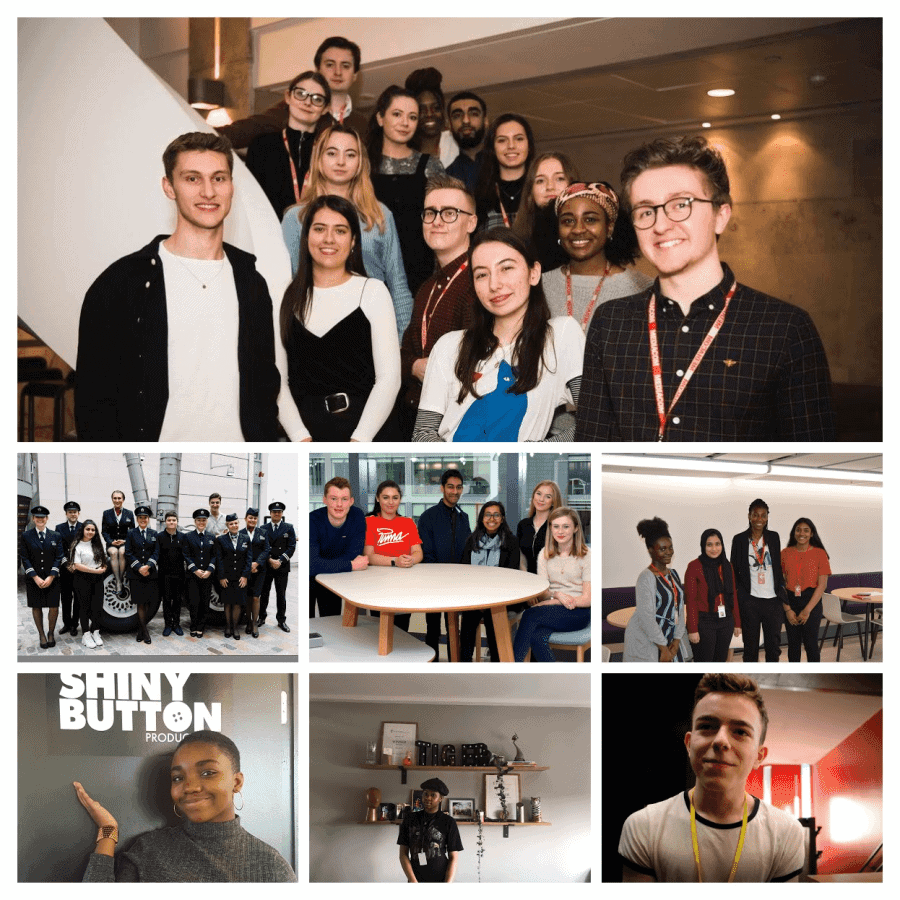 We're very proud to announce that we've now had over 1,500 students take place in S4SNextGen placements. That's over 30,000 hours of work experience at top employers across the UK.
From Portsmouth to Edinburgh and Bristol to Bury St Edmunds, students have been taking valuable placements in sectors including Creative, Law, Finance, STEM, Automotive and Professional Services.
Having launched in 2017, we're delighted to have supported students and organisations so far, and look forward to reaching 2,000 placements.
But don't just take out word for it, here's some of the feedback from participants who have taken part so far:
"I have taken on so much from this placement. I've always been a quiet and nervous person, but the amazingly supportive team made me feel so welcome. I know that there are so many career routes open to me, regardless of what degree I do, and I learnt that people are just people! They are as interested in learning from you as you are from them."
Emily Baldwin, Student, Jo Cox Foundation
"Media and advertising is such a hard industry to get work experience in. Without S4SNextGen there wouldn't be a strong connection on getting work experience within this industry unless you know someone with a way in."
Clare, Student (The Global Academy), M&C Saatchi
"I will look back on this experience very positively, and very grateful for having been selected as I feel like it was a once in a lifetime opportunity. I will take away the fact that the world of work is constantly evolving to create new jobs based on the changing nature of society. It has informed my future as I may be doing a job that does not exist right now, and I have been taught that although education is essential, the job is taught when you're there and you're not expected to know everything that is going, as people guide you through it. This means I will be more open-minded and less worried about my future"
Chloe, Student (The John Henry Newman Catholic School), Endemol Shine
"The S4SNextGen experience is streamlined and easy to navigate from start to finish. It is such a rewarding programme to be involved in, and works so well with our organisational strategy – the opportunity afforded to young people who might not otherwise have access to a thorough and rigorous placement at think-tanks especially, is such a benefit."
Jonathan Tuck, Host, Centre for London
"S4SNextGen has helped us to reach out to students from diverse backgrounds who don't necessarily have access to work experience opportunities and help us identify specific schools that we wanted to target."
Sara Manzanares Rubio, Host, National Portrait Gallery
"Thanks so much for supporting our students – it's a really great programme and is having an extremely positive effect on their aspirations and insight into the world of work."
Sophie Harrowes, Teacher, Hammersmith Academy
---
S4SNextGen is a free programme to help support better links between top employers and state schools to connect their students with invaluable opportunities such as work experience. If you are a Speaker or HR/CSR professional interested in further engaging with state school students, please get in touch with us for more information.
Please visit our website, www.S4SNextGen.org