Danny Jones talks creativity and music at Brentside High School as part of Speakers for Schools
This week students and staff at Brentside High School were delighted to welcome Danny Jones, Lead Singer & Guitarist, McFly & Coach, The Voice Kids UK to their school as part of the Speakers for Schools programme. Over 250 students from Year 8 had the chance to hear from Danny about his journey in the music industry, the importance of resilience and surrounding yourself with good people.
Speakers for Schools was set up by ITV's Robert Peston in 2011 to help level the playing field for state school students through access to the UK's most notable influencers, experts and leaders, free of charge. The charity works with key figures from all sectors and backgrounds but is also a delivery partner for the national Creative Careers Programme that will see all type of creative sector companies and professionals are speaking to young people in schools about the range of opportunities their industries offer.
Maisie told us "From Danny I learnt you may have talent, but you need to practice it to go far."
Holly said she liked the message, "If you work hard and grab opportunities you will succeed in your dreams"
Rakaya liked his message of trying things – "If you try things, you will find new things, but you will never know if you don't try!"
Danny was interviewed in front of the audience and he shared his thoughts on the importance of hard work and dreaming big and the advice he would give to his 15-year-old self – 'Don't be influenced by negativity. Creativity helps to articulate what you couldn't otherwise'.
Students had the opportunity to put their questions to Danny, asking about how he got started in the music industry, his least favourite instrument, how he deals with pressure and his favourite ice cream flavour.
Karen Giles, Brentside High School said:
"It was fantastic for our students especially the GCSE and A level students to have real life guidance on the music industry and to have someone who not only writes and performs their own music but someone who coaches and supports young people to reach their potential."
Following the talk, a small group of GCSE music students also had the chance to perform for Danny and hear his advice for young performers and musicians. Danny advised students to 'Be confident when you're performing, you're talented and should be proud to show that to the world'.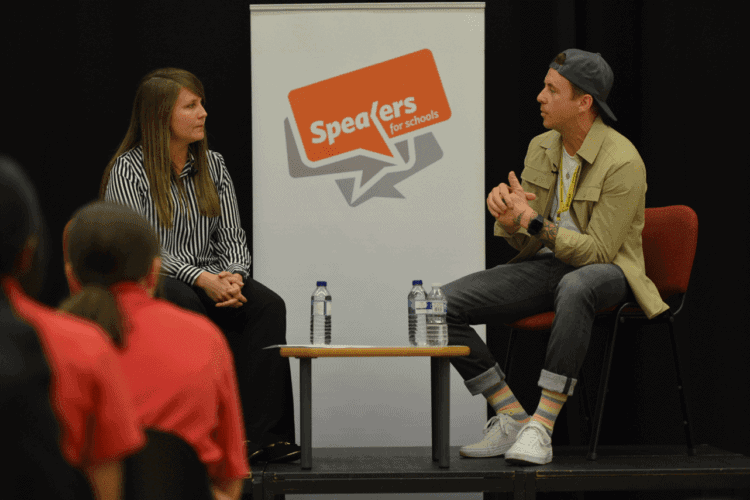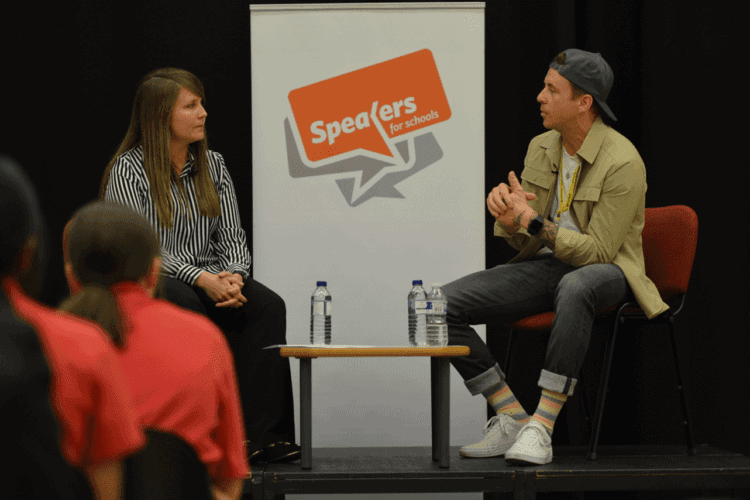 Many thanks to Danny Jones and Brentside High School!
The Creative Careers Programme is an industry-wide initiative to inspire young people about the wealth of careers opportunities across the creative sector. Delivered by the Creative Industries Federation, Speakers for Schools has partnered with the campaign to help connect industry leaders with state school students across England.
Find out what we're doing as part of this campaign here.