Fumez the Engineer visits Hewens College to
inspire and empower the next generation.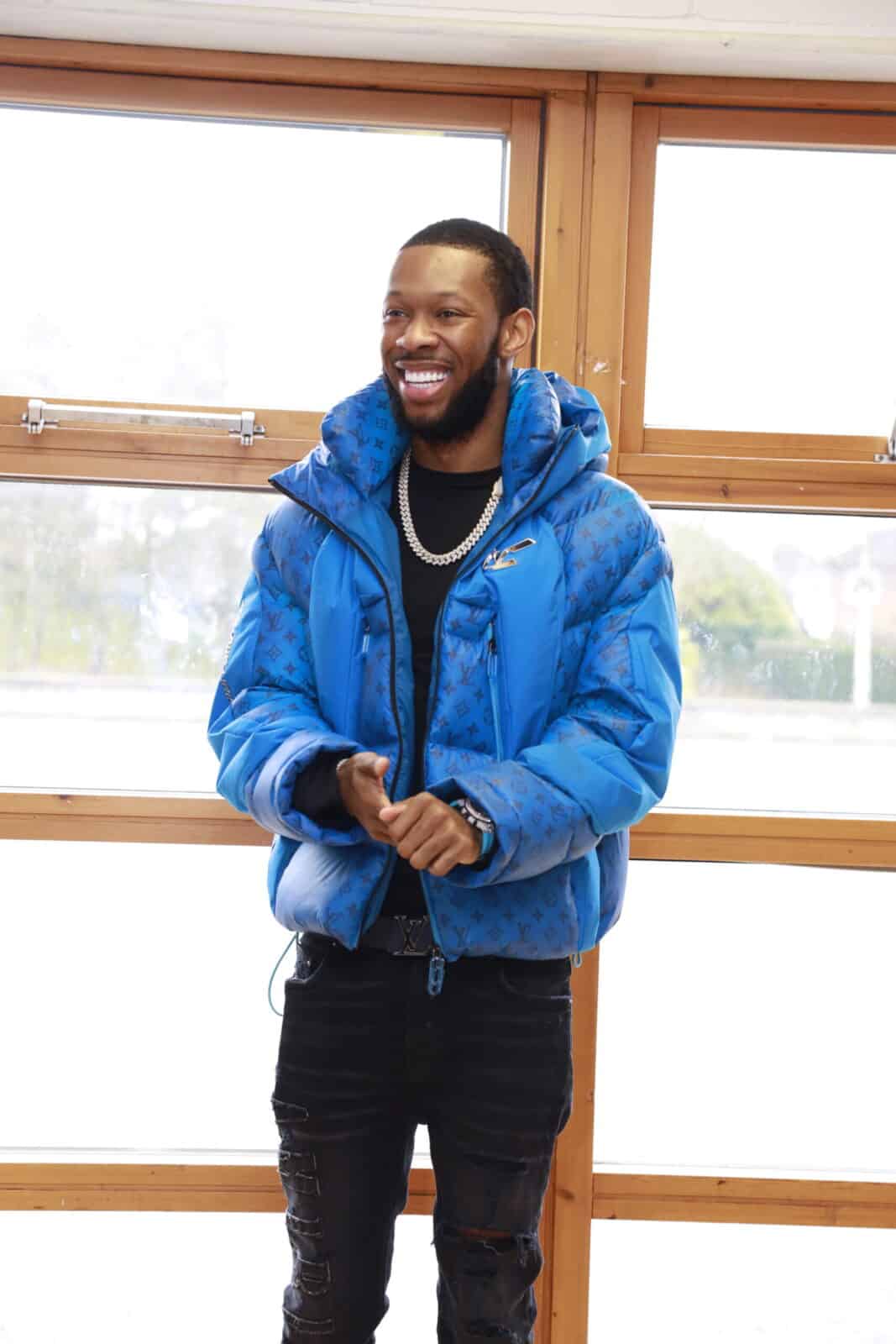 Well-known and respected audio producer and engineer Fumez the Engineer delivered a motivating talk to students from Years 10 and 11 at Hewens College, West London, on Wednesday 16th of March. It was a hugely memorable experience for the students who attended, and they erupted into loud cheers as soon as he entered the school hall.
The renowned producer – who has produced music for the likes of Skepta, Ed Sheeran and many more – started his talk by opening up about his difficult upbringing, personal setbacks, and how he overcame them.
"Life's tough", he said. "Sometimes, when things are going on and you can't turn to people for help, you've got to look to yourself and keep pushing no matter how hard it gets. Never give up."
As a West Londoner himself, Fumez has a lot in common with his audience and throughout his talk, it was clear that the young people listening found his life experiences both relatable and inspiring.
The students remained glued to his every word and Aaron, a Year 10 student from the school, did a fantastic job of hosting the Q & A session that followed.
Andrew Sheehan, Director of Teaching and Learning for Humanities said, "from the moment I let the students know that Fumez was coming to our school to give a motivational talk there was a real buzz of excitement. It gave them a huge lift to think that he would take the time to come and share his story with them. I hope that his positive messages will inspire our students to keep working on developing their own resilience and positive mindsets."
Although the students of Hewens College were star-struck meeting Fumez in person, every single young person in that school hall felt the power of his message: with hard work and perseverance, you too can succeed in life.