This year has already seen dozens of speakers delivering talks across the East Midlands. Below are a few highlights from what we've seen so far.
Baroness Tina Stowell
Baroness Tina Stowell spoke to students from Year 10 to Year 13 at South Nottinghamshire Academy about how attitude can be key to success. "She was very at ease with speaking with the students," according to the academy, and they were excited to see her come and speak to their students.
David Dein MBE, Former Chairman of Arsenal and the Football Association 
David Dein offered a series of talks this year across Lincolnshire, Northamptonshire, Nottingham and Rutland! David's talks focus on our life lessons and advice theme. Feedback from schools included:
"Team work, decision making, working hard to succeed and attitude. His audience were positively engaged with him. Just an excellent session, at the right level. We would book again" – Priory Ruskin Academy
"Even if you are not a football fan, David was highly engaging and charismatic and he had key messages to our students about success – having to work hard, be positive and have a good attitude." – Sponne School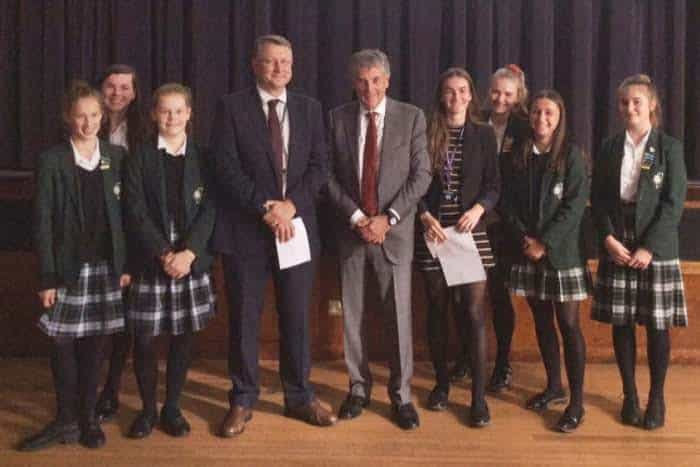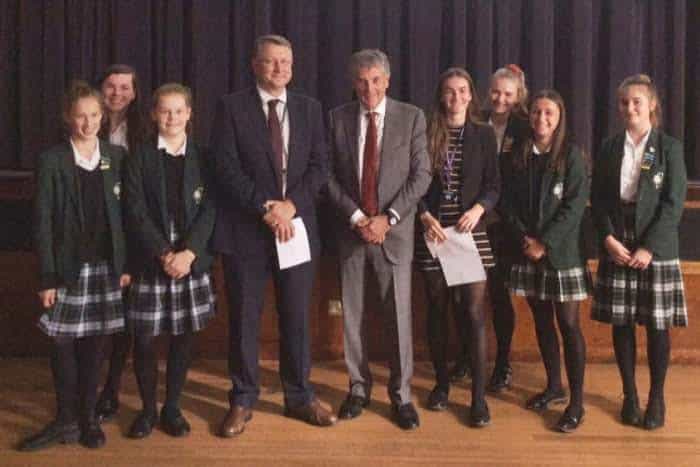 Vidar Hjardeng MBE, Diversity Consultant, ITV News
Derbyshire saw Diversity Consultant for ITV News, Vidar Hjardeng MBE joined by news editor Gary Newby for a special joint talk! They told students to follow their dreams and answered lots of questions about the news industry and a variety of subjects.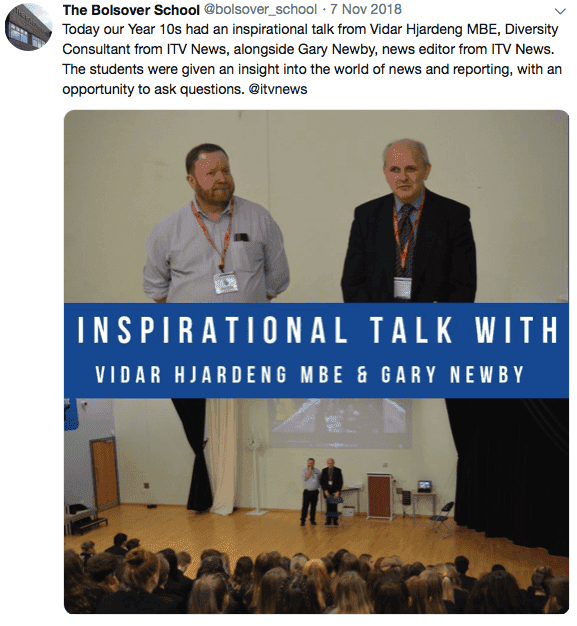 Piers Shepperd, Technical Director, Wonder Works Limited
Students learned about working in the creative industries when Piers Shepperd visited Manor High School, Leicester. Piers discussed the variety of roles available and stressed the importance of doing something you love.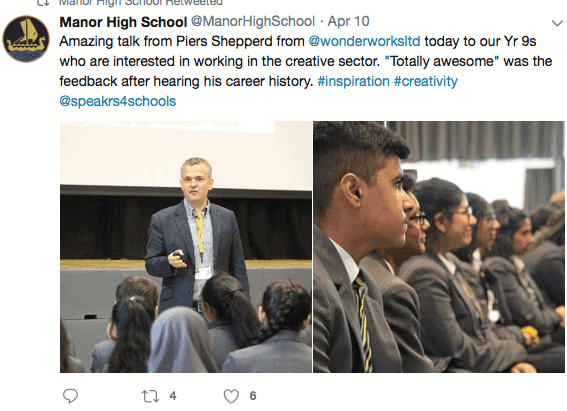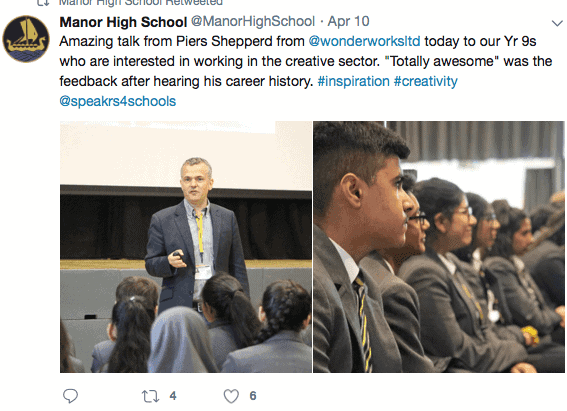 "The students absolutely loved the engaging content and manner of delivery, they were enthralled by the type of things Piers had done, and also what was next- 'awesome' was used to me when I asked the students about it." – Manor High School
Did you know that Speakers for Schools is partnering with the Creative Industries Federation as part of the Creative Careers Programme to help even more schools access hundreds of top creative industry figures? You can see more about our support of this campaign here.
Dr Suzy Lishman, Consultant Histopathologist, formerly President of Royal College of Pathologists 
Dr Lishman visited Carlton Academy in Nottingham for a talk and told us a little about her visit.
"'There's two sides to every story'. I talked about how my life and career could look from the outside – the fairy tale where everything looked successful and easy, and then the reality – the challenges, setbacks etc." – Dr Suzy Lishman
Dr Lishman joined S4S as part of the NHS70 campaign, you can find more information about that here.
A huge thanks to all of the schools and speakers that have worked with Speakers for Schools so far this year!
Whilst you're here, why not follow us on Twitter