This week headed to Orchards Academy to hear from Sterling Prize winner, Professor Sadie Morgan about the importance of creativity and pursuing what you love.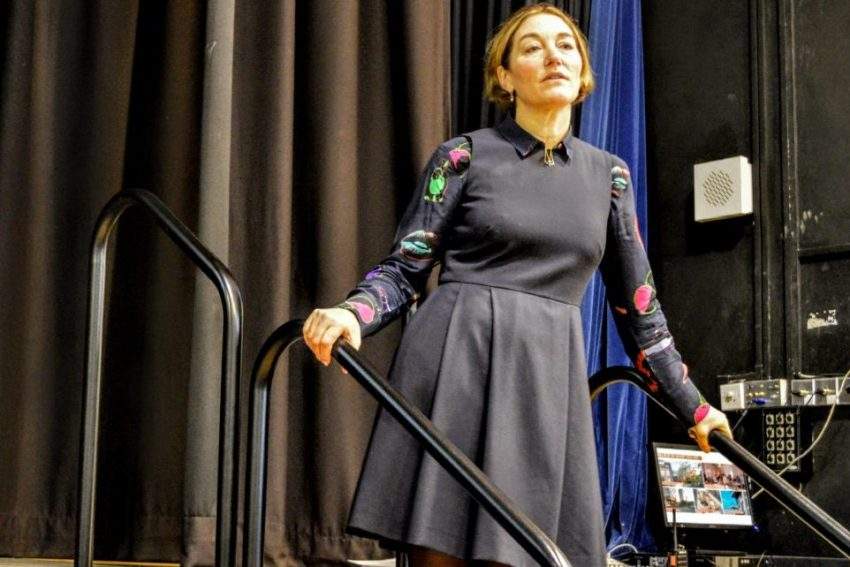 "When you're thinking about what you want to do, think about how you want to change and how you want to affect your environment."
Professor Morgan shared a lot of great stories and insights from her unexpected journey that has gotten her into her career today, as well as inspiring advice:
'It's OK to have crazy ideas.'
'Don't be afraid to experiment and inspire the people around you.'
Reflecting on her school years, Sadie said that she thought about what she enjoyed and what she was good at. 'I liked maths and art, so I went to art school…I'm a creative thinker, I like to join things up.'
She also spoke about how she 'fell' into architecture too: 'It happened by accident. We pitched for an exhibition and won the competition!'
Shortly after winning the competition, she founded dRMM along with her fellow teammates Alex de Rijke and Philip Marsh. She now also advises the Mayor of London on 'good design' and chairs the Independent Design Panel for High Speed Two. For Sadie, sustainability is key: 'How we build things that last and respect the environment is really important.'
Sadie's talk was especially valuable for exposing the diversity and depth of careers on offer across the creative industries. Her timely talk coincides with a new, industry-wide campaign designed to increase the connection between young people and the creative sector.
So what we're Professor Sadie's main messages to the students?
Be open to opportunities – 'I didn't plan for any of these things but they happened because I took the opportunities that were given to me.'
Believe in what you do – 'If you don't, you'll never be happy or fulfilled. Be passionate and interested in what you do. It's not about the money, it's about doing what you love.'
Be inclusive and look after each other – 'That way, good stuff will come back to you.'
Thank you very much to Professor Sadie Morgan and Orchards Academy!
---
Did you know we're taking part in the Creative Careers Programme – an industry-wide initiative to inspire young people about the wealth of careers opportunities across the creative sector? Delivered by the Creative Industries Federation, Speakers for Schools has partnered with the campaign to help connect industry leaders with state school students across England.
Find out what we're doing as part of this campaign here.
Do you follow us on Twitter yet?