World-leading publishers Penguin Random House welcomed eight sixth form students to their Strand offices in August for a week of industry insights and practical experience.
The students spent the week with different staff and departments, including publicity, marketing and editorial and learned more about the publishing process. One said, "I didn't realise how many sectors there are within publishing and the amount of people that work together to publish and promote a book."
The placement demystified the different roles within the industry and to opened students minds to different options. As one student said, "I came in with my mind set on editorial but left knowing there were so many other interesting roles and positions within publishing that now also appeal to me."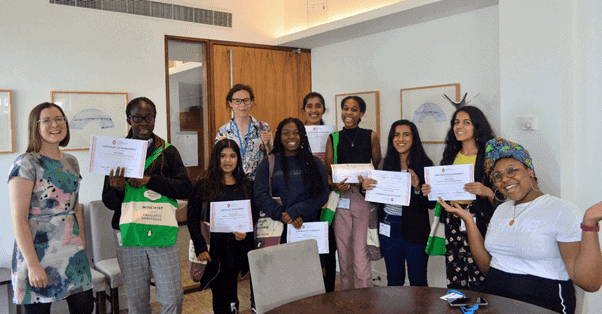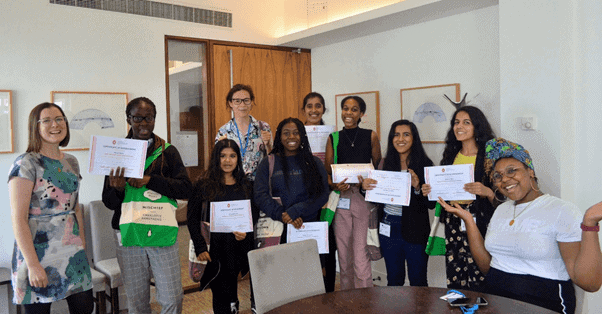 Practical tasks based on real work are a core feature of Penguin's approach and ensured students got a taste of working life. "I got to read through a manuscript and offer feedback which was insight into the life of an editor at Penguin Random House," said another student.
The students were also asked to complete an independent project. "My project was to find a gap in the market and come up with an original book idea to fill it, create a PowerPoint presentation to pitch it at the end of the week," said one student. The S4SNextGen team joined Penguin Random House staff for the final presentations and were blown away by the students' confidence and public speaking skills.
Work experience shouldn't be about who you know and S4SNextGen offers employers the chance to reach students who wouldn't otherwise know about, or be able to access, opportunities in their organisation or industry. Alex Watson, Future Talent and Development Partner at Penguin, who works with S4SNextGen to run Penguin's programme, said "we reached students who are usually under-represented in our industry and who hadn't already had this kind of experience. They were all highly engaged, intelligent and articulate (as were our group last year!) and we loved working with them."
To find out more about how you can open up your industry to state school students through the S4SNextGen programme, please visit www.s4snextgen.org or contact Lamorna.byford@speakers4schools.org for an exploratory conversation.