Leading digital platforms such as Spotify, despite their global popularity and innovative technology, may still be seen as difficult employers to access by many young people. Many students see only traditional paths into the music and audio industry, which allows for a restricted number of opportunities.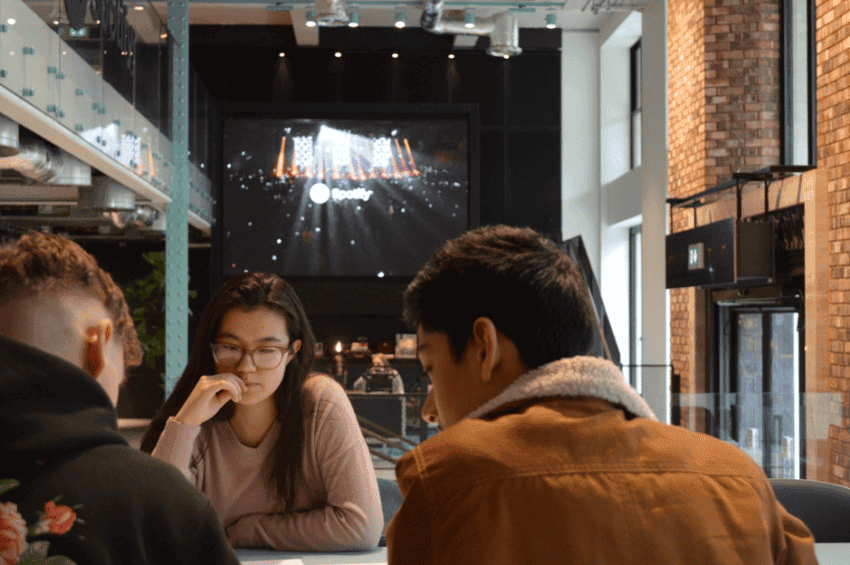 Speakers for Schools wants to change this, so we partnered with Spotify and invited 15 young people to an action-packed day in central London.  The students had the opportunity to see behind the scenes of a major global player in the audio industry. They were introduced to staff from Spotify's different departments, learnt about working with clients and explored the new Spotify office at the iconic Adelphi building.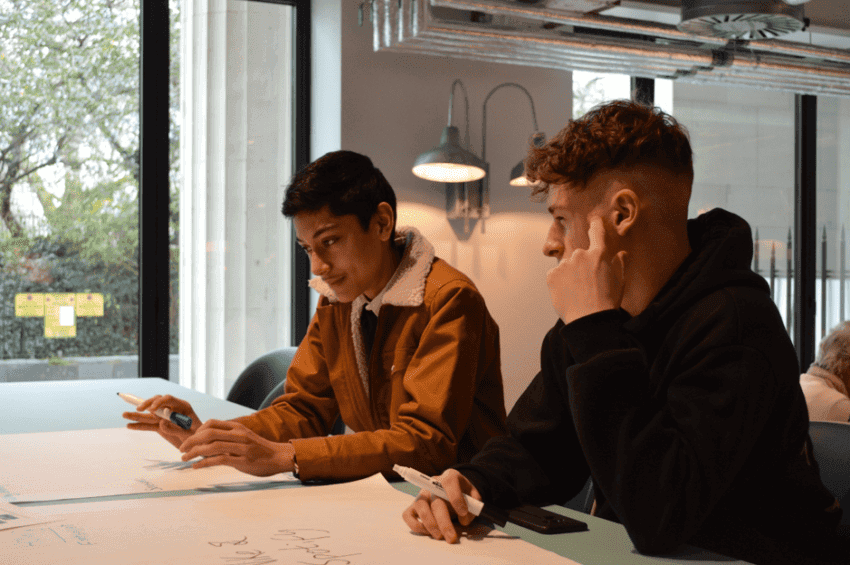 The highlight of the day was working on client briefs and coming up with ideas about campaigns and promotional material for Spotify partnerships. All three teams rose to the challenge and presented well researched, ambitious ideas that were in line with the brand values and met the very high standards of a panel of Spotify judges.
To find out how Speakers for schools can help introduce students to your organisation, see the Experience area of our website or email our Programme Manager, Lamorna at Lamorna.byford@speakersforschools.org.