The hard part is over (speaker's office and school have finally been introduced) and now the most important of the planning for your talk needs to take place – the short phone call!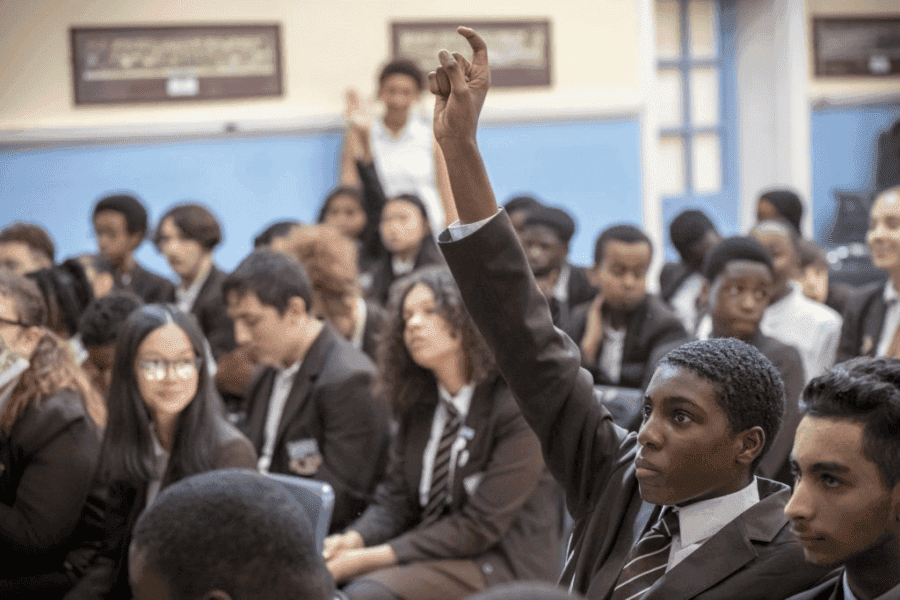 At Speakers for Schools, we believe that to get the most impact out of your school talk, the speaker's office and the school contact should have a phone call beforehand to firm up the finer details of your one hour talk.
Here are some tips on how to get the most out of your planning phone call:
Ensure that a call is scheduled in the diary- we understand that speakers' and schools' diaries are very busy, so to avoid missing each other, schedule in the phone call at least a few days in advance.
What would you like the format to be? This will be based on the speaker's preference.

Would you prefer an interview with a teacher or confident pupil asking the speaker a set of pre-agreed questions? Here are some links to great talks with interview formats: Danny Jones and Samuel West.
Or would you like the speaker to talk on a theme for 20-30 minutes and then open up the floor for Q+A for the rest of the session? What would be the overall message of your talk? Here are some links to speaker talks based on themes: Nicola Mendelsohn on Life Lessons and advice. Professor Sadie Morgan on the importance of creativity.
We have some guidance on what theme might suit your talk, in our Speaker Guide. What would you like your audience to take away from your talk?
Know your audience. Discuss the age group you have in mind and what their ability is. For a younger audience, will the concept need to be broken down so that it is easier to understand? For older audiences, how will you challenge them? Are you able to link the content of the talk to some of the topics they are studying?
Event logistics – so that the event runs smoothly on the day, in the phone call please discuss the timings of the talk and location of the school. For example, please consider the speaker's travel preferences:

Will they need a parking space?
What is the nearest station?
On the day, who will greet the speaker and would you like the speaker to join the school for a tour or a meeting with the Headteacher or other students?

Talk logistics –

Which space will the talk take place in?
Does the speaker need A/V equipment?
Have the speaker's accessibility needs been discussed, does the speaker need a chair?
Also, one last thing- don't forget to offer the speaker a glass of water!
We hope you have all the information you need and enjoy your talk!