As a delivery partner for the Creative Careers programme, S4SNextGen is working with over thirty creative employers to demystify the creative industries through work placements and insight days. Here we share what leading creative agency M&C Saatchi did during their work experience week this October.
Students are often not aware of the full breadth of roles and possibilities available to them within the creative industries. "It's given me different insights to who's in an advertising agency," says S4SNextGen student Jada, who spent October half-term at M&C Saatchi's offices in Soho in Central London. "I was thinking about a career in advertising before, in creative or design. From being here, I now know there's so much more to look in to. It's opened my eyes to a lot of different options."
We know that students learn a lot from taking part in live projects and getting stuck in to 'real work.' Jada and her fellow student Ashley had the chance to do just that when they were given a current client brief. Over the week, they worked together to put together a creative campaign, a PR and social strategy and a final presentation.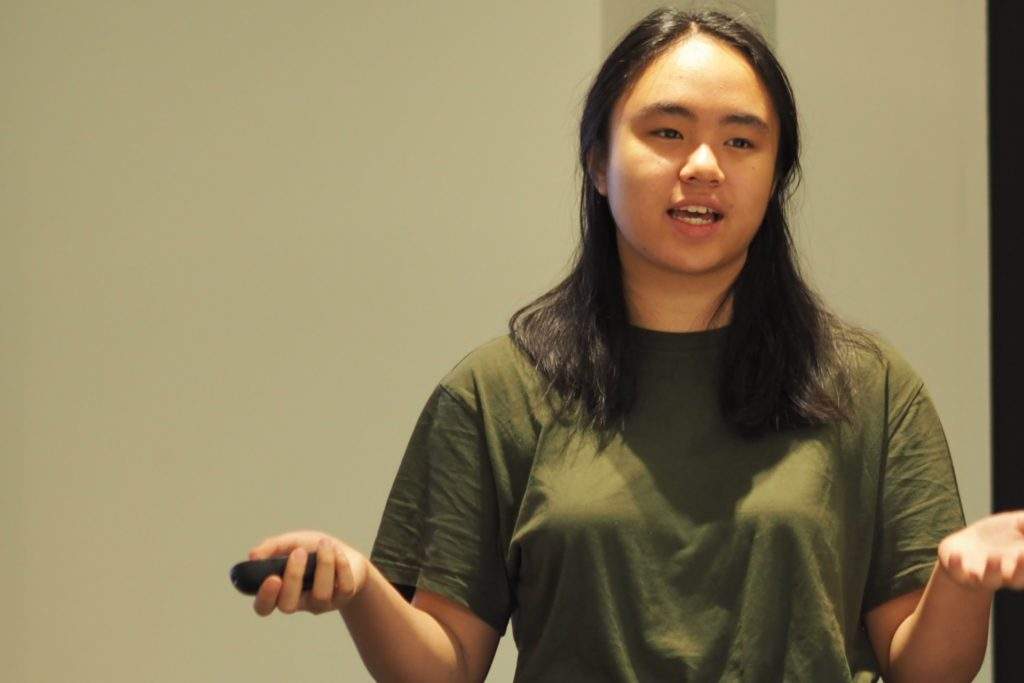 It can be daunting for students to present to industry professionals. Jada and Ashley developed their presentation skills over the week, supported by M&C Saatchi's creative team, and spoke clearly and confidently, sharing their ideas and perspectives with a room of M&C Saatchi and S4SNextGen staff.
They also got a glimpse into the production process. "We visited a studio around the corner to listen to a voiceover recording for an advert," said Ashley. "It was so interesting to see how much attention to detail goes into the small things that people don't necessarily pay attention to. There were repeats, different tones, different speeds. It was so interesting to sit back and watch that happen and you'd never get a chance to do that normally."
Jada learned about M&C Saatchi when Speakers for Schools organised for a senior member of the agency to visit her school. "My careers advisor brings speakers into our school, usually people who don't feel relatable to me. But one day a man came in who looked like he was up high up career wise, but also was way more relatable and he talked about M&C Saatchi. That was in Year 11 and I'm in Year 12 now. When I saw there was work experience at M&C Saatchi through S4SNextGen I was like, I want to go there!"
To find out how S4SNextGen could help introduce students to your organisation, visit www.s4snextgen.org or email our Programme Manager, Lamorna, at Lamorna.byford@speakers4schools.org.