It was an early start in Ealing. Despite the drizzly, cold rain there was an underlying excitement in the room. The students at Featherstone High School had just been informed that two very special guests were coming to speak to them. All would be revealed shortly.
Little did they know that 20 minutes earlier the CEO of Sky, Jeremy Darroch, had arrived to speak about the company's commitment to reducing plastic waste. Except this was going to be a talk with a difference – because Jeremy was accompanied by an experienced interviewer who was primed to grill him on stage in front of the eager student audience.
With tension brewing, who was going to walk through the door?
Joining Jeremy was none other than retired, professional footballer and Sky Sports pundit, Jamie Redknapp. An air of disbelief flooded the room.
'Good morning guys, how are we doing?'
asked Jamie. His cool demeanor juxtaposed against the buzz emanating from the students.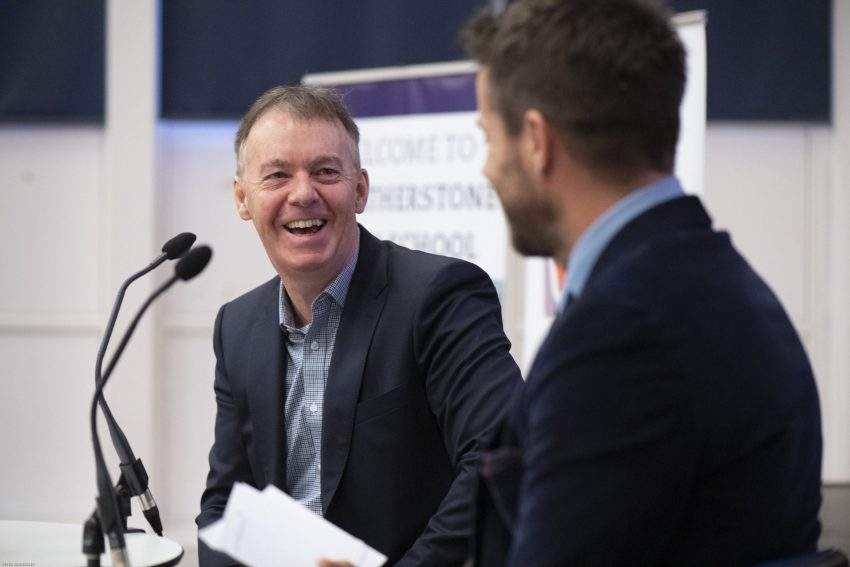 'We all have a role to play'
Visiting as part of Speakers for Schools' Great British Plastics Challenge campaign, Jeremy is well placed to discuss plastics pollution. With their successful Sky Ocean Rescue campaign, Sky is leading the way in corporate environmental responsibility (CER).
'We reach 150 million people a month,' Jeremy continued. 'So we wanted to do 'our bit' for the environment.'
Sky has pledged to eliminate single-use plastics across its businesses and products by 2020.
However, Sky's commitment goes beyond CER. This is a personal crusade for Jeremy too. Responding to why the issue of plastic pollution was of personal importance, Jeremy's answer was frank:
'Because it's occurred on 'our' watch – I feel I have a responsibility to use my position to make a difference.'
A similar sentiment was shared by Tanya Steele, CEO of WWF UK in a recent tweet:
'We are the first generation to know that we are destroying the world and the last that can do anything about it.'
(Tanya also took part in the #PlasticsChallenge campaign last year – read more from her talk here.)
Jeremy, an ambassador for WWF UK continued:
'If we don't do anything, then the weight of plastic will equate to the weight of fish by 2050.'
'We all have a role to play. Sky has worked to eliminate single-use plastic across the business, saved 1 billion trees in the Amazon and now we are working on plastics in the ocean.'
Jamie reflected this to say that since working at Sky his eyes had been opened to the issue of plastic pollution:
'Of course it's sometimes hard (to not use plastics) but you as an individual, you should try your best to help. It is important that we preserve the world for future generations.'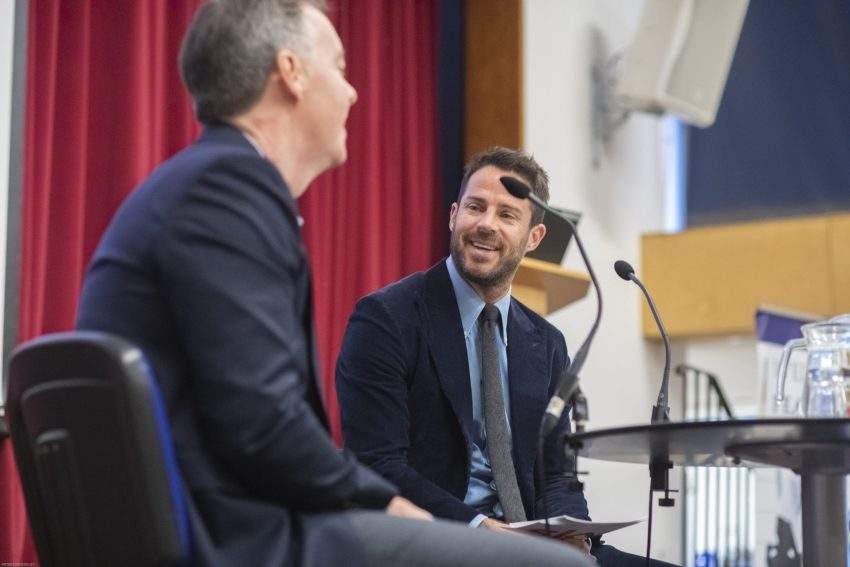 A fantastic opportunity…
Growing up in Northumberland, in a 'working-class community', Jeremy's down to earth and gritty attitude to life was well received by the students. Taking up the post of chairman for Business in the Community in 2018, Jeremy also explained that he is a big believer in grassroots, community-driven business.
Inspired by Jeremy, two students bravely announced that they were aspiring entrepreneurs; one with a business idea to improve education about recycling and the other looking to build their social media channel. Lucky for the students, Jeremy had an opportunity – to arrange for both students to come and pitch their idea via Sky Ocean Ventures, which invests in innovative ideas to combat plastic pollution in the ocean!
'Don't let anybody cap your aspirations'
What advice did Jeremy have for the students?
'Don't let anybody cap your aspirations. Find your passions. Find what you enjoy to do and don't be scared if it goes wrong – you never regret trying something!'
On Jamie, Jeremy continued:
'I've seen Jamie become an excellent presenter through hard work.'
'It doesn't matter what you do, you should be willing to put the effort in. There are no shortcuts.'
Echoing this, Jamie emphasised the value of hard work and perseverance, especially at school.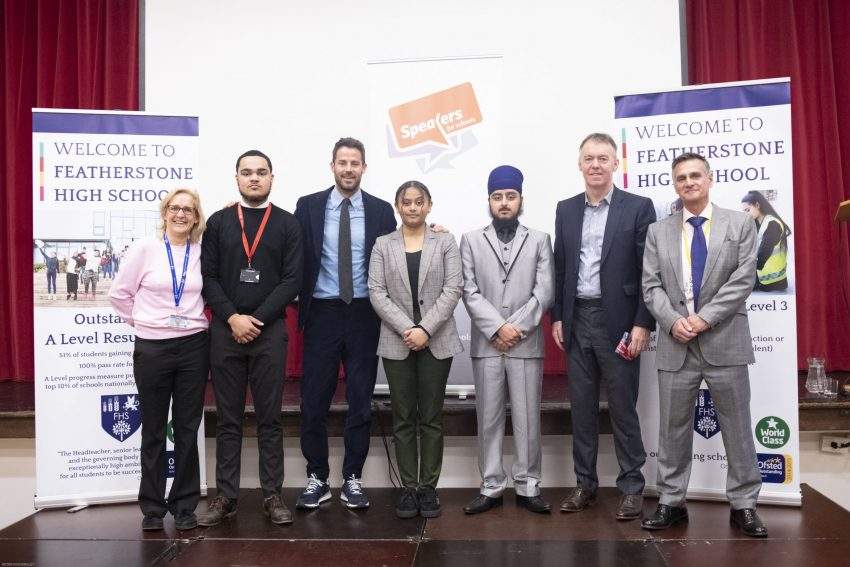 Thank you very much to Jeremy and Jamie for speaking to the students about plastics pollution, and to Featherstone High School for helping us make this event a success!
Don't forget, you can take part in the plastics challenge too – find out how here.