Opening his talk at Adeyfield School, the CEO of Penguin Random House UK, Tom Weldon had a bold statement for the students:
"My mission is to try and persuade as many of you as possible to work in publishing."
Founded in the 1930s, Penguin Random House is the biggest publisher in the world and one of the most internationally recognisable brands. "We work with authors and help them to connect their stories to people all around the world…and today I want to talk you through how we help writers to write books and connect to huge audiences."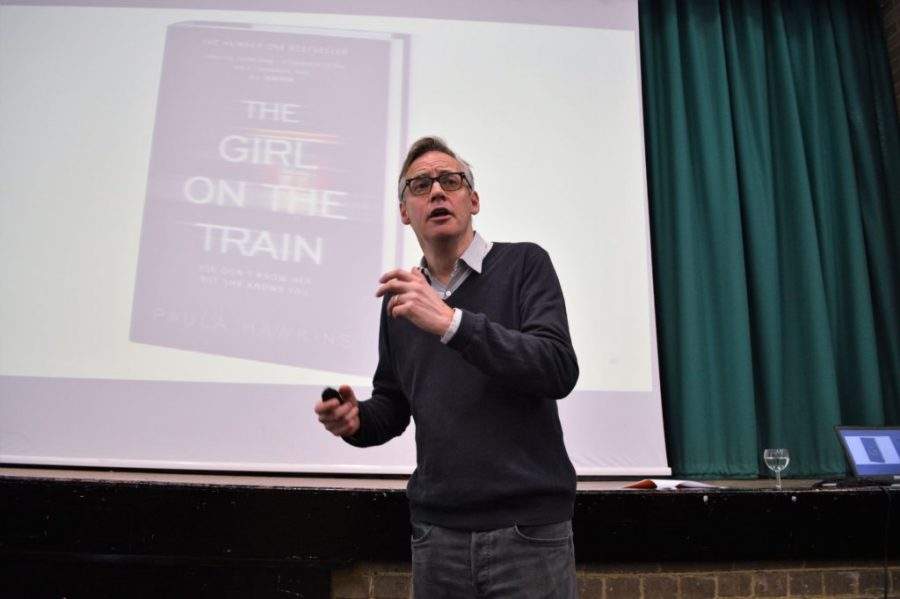 "You don't know what's going to be the next bestseller – and that's exciting!"
Using 'The Girl on the Train', Tom took students through an interesting journey of the many stages involved in making a 'bestseller'. From designers to editors, publicists to the production line – students were fascinated by the variety of roles involved.
This was an important message for the students to demonstrate the wealth of careers available in the publishing sector and forms part of a new, industry-wide campaign, the Creative Career Programme. Headed by the Creative Industries Federation and in partnership with Speakers for Schools, the campaign aims to strengthen the link between young people and the creative sectors.
"Books make the world a better place and change lives. In an era of fake news, people are turning to books to help them navigate the world – importantly, they are editorially independent."
So what advice did Tom have for the students? "You are all extremely bright and talented. So it's important that you believe in yourself." He also advised to go for a career they actually enjoy "You spend so much of your life at work if you do something that you love you will enjoy what you do."
His top advice for budding authors?
"Read other people's books, practice and show your work to someone you trust – accept someone else's feedback and write about something you care about."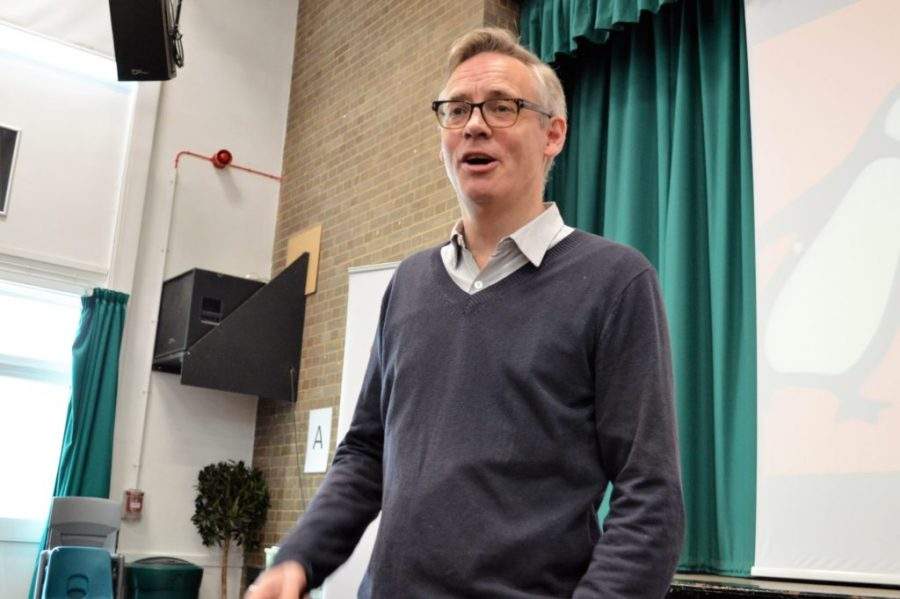 Penguin Random House UK are also strong supporters of the S4SNextGen programme, helping state school students access prestigious work experience placements often off-limits to them, having hosted now two groups of students.
"At Penguin Random House UK we've worked with the S4SNextGen programme as part of our focus on making our work experience placements as accessible as possible. This has enabled us to reach a more diverse range of students who might not otherwise have applied or known about the broad range of opportunities within the creative sector, and in publishing in particular. This aligns with our ambition to create a more inclusive and representative publishing industry, with fewer barriers to entry."
Many thanks to Tom Weldon for his support as an industry leader and a great event organised by Adeyfield School!
---
The Creative Careers Programme is an industry-wide initiative to inspire young people about the wealth of careers opportunities across the creative sector. Delivered by the Creative Industries Federation, Speakers for Schools has partnered with the campaign to help connect industry leaders with state school students across England.
Find out what we're doing as part of this campaign here.