Work experience can seem like a daunting task, one that may require a lot of planning and tearing hair out to make sure every second of a student's day is accounted for.
To take the pain out of planning your placements, the Experience Team have compiled their favourite examples of activities our employers have told us work. From those involving minimal effort from your team, through to the ones that need a bit more attention, we've even given them handy nicknames. Maybe they will catch on…maybe they won't.
The 'Get To Know'
Simplicity Level – 2 (very simple)
This is one of our favourite examples of how simple tasks can be really effective for teaching students about the workplace.
The students at one organisation were given a laptop on their first day. On the laptop, they were presented with a spreadsheet including a list of email addresses, names and job roles. The students were asked to contact each person and arrange a 'coffee meet up' across the week.
They had to manage their calendar and think of questions to ask each person during each meeting. It helped them get an insight into the company (by learning about each role, from admin to management), whilst also teaching them key workplace communication and personal management skills.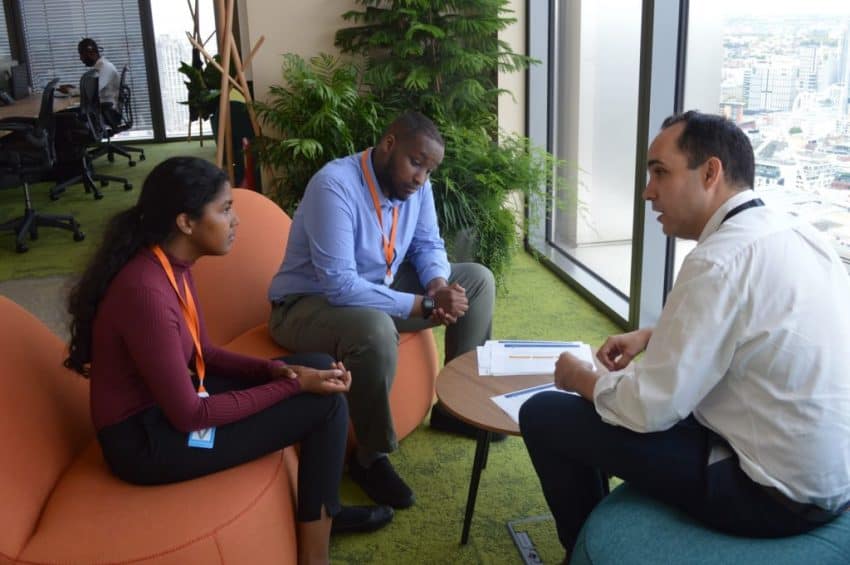 'Project Presentation'
Simplicity Level – 3
We know that it can seem as though supervising work experience students will be too big a demand on your staff's time that's why we often recommend taking 2+ students.
By doing this you can set them a research-based task to complete at intervals throughout the week. Put them together and they can look to each other for ideas and brainstorming – and only come to the team when they are really stuck.
Added bonus: the project you set them could be something you really need to know but don't quite have the manpower to execute. The only planning involved is thinking of a topic, some guidelines and book a room for a presentation to the management team at the end of the week.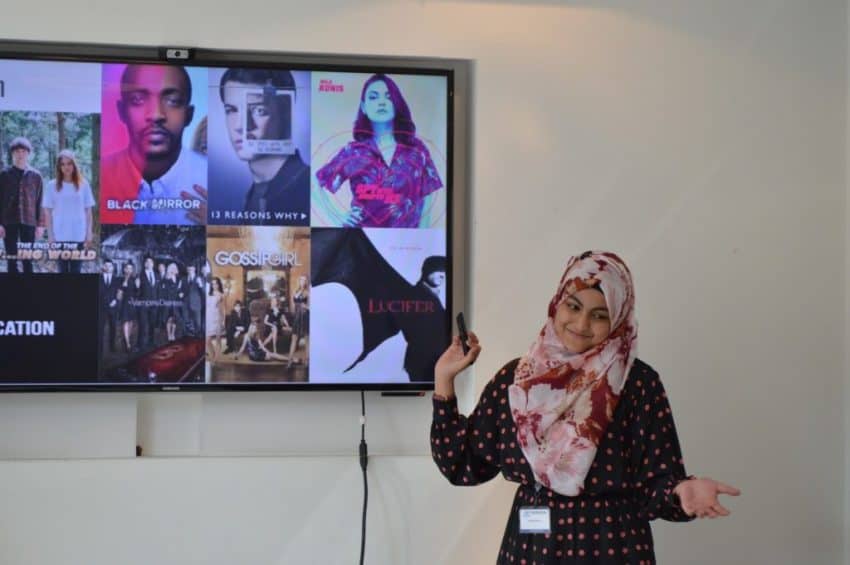 'Just…Do What I Do'
Simplicity Level – 4
Show students some of the more complex processes of your business. You may have mastered them, but giving them a helping start on some key industry level programmes or skills is great for their confidence and future CV's.
One of our students was able to be part of the team working on music production within a production company. Instead of just having to observe, she was able to select the backing music for a new episode of a tv series, getting hands on experience of the job she wants to pursue. Others were able to experience a aeroplane simulator with a current pilot!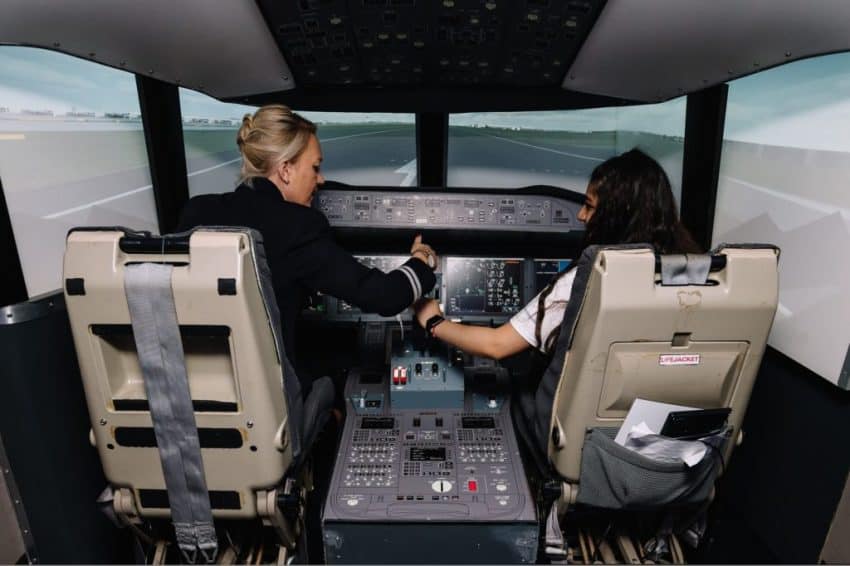 'The Business Game'
Simplicity Level – 5
For those employers who feel like pushing the boat out for their students, your team can plan an intricate activity to engage students within the industry, without necessarily taking part in daily activities of the company.
Nearly all of the feedback we received from Cisco students included 'the most useful activity was the Business Game'. Cisco had devised an activity where students learnt in depth about business and the company processes, giving students a realistic and inspiring introduction to the industry.
Cisco had over 80 students on placements this November, so sorting out activities like this is a commitment, but it clearly had the desired effect.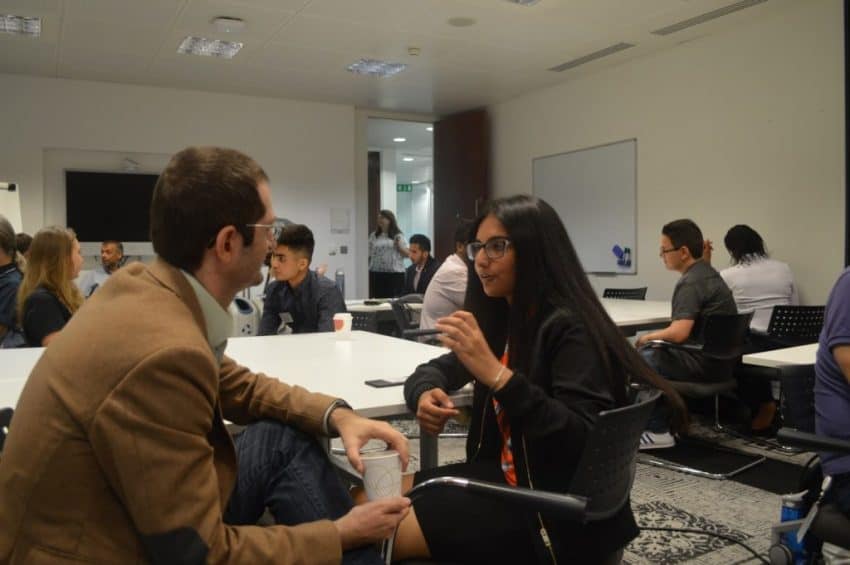 And Finally…
'Bulk up' tips
Simplicity level – 1!
Bulk up your work experience offer. Use your work experience students to come up with ideas. You could invite them into team meetings – let them take minutes and distribute to the team afterwards.
By including the work experience students in team tasks you are letting them be a part of what happens anyway. Brand discussion? Let them sit in and share any ideas. Marketing strategy? Hear their thoughts. Social Media needs updating? Give them some tips and let them flourish.
Most importantly, let the students have a good idea of what you do, the roles in your organisation and don't be afraid for them to get hands on – they're keen and willing to be there.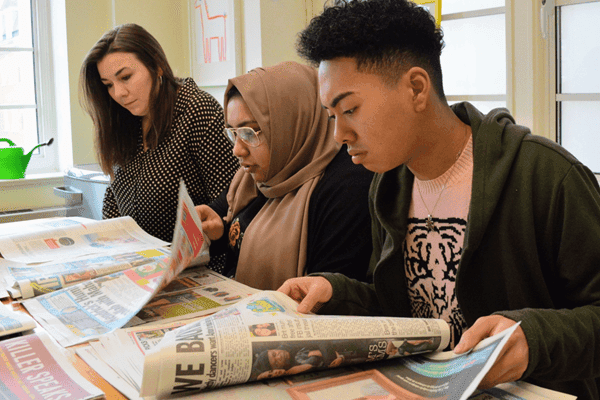 We want everyone taking part in our programme to have a great experience, including employers. That's why we provide you with shared best practice from across our network, as well as higher levels of programme design support when you feel you need it.  To talk about how our team can support you, get in touch at info@speakersforschools.org.