Young people in Birmingham first in the UK to have access to thousands of life-changing virtual work placements
Youth Card rollout will help to tackle social mobility and educational inequality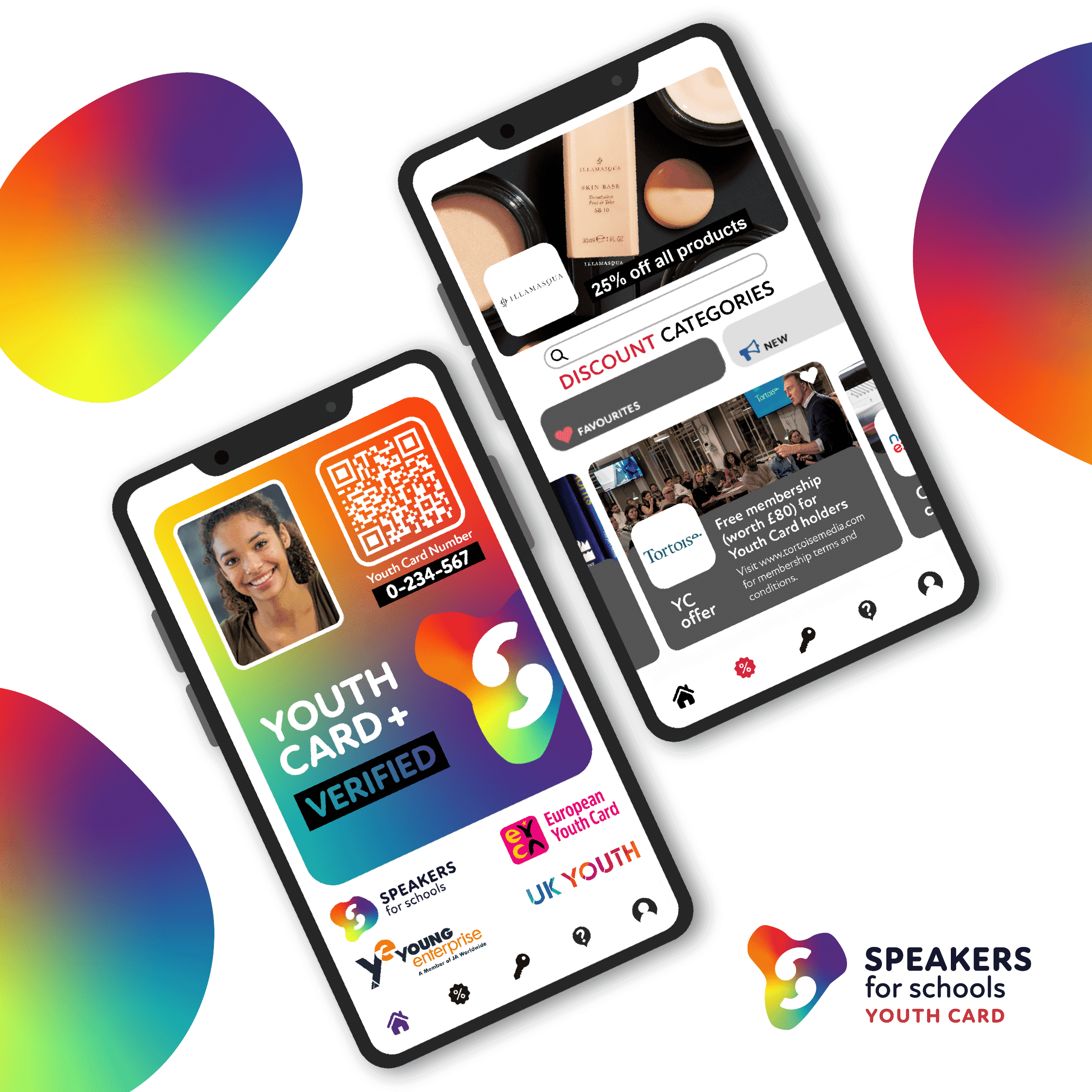 Young people in Birmingham and Solihull will be the first in the UK to have access to thousands of life-changing virtual work experience, volunteering, learning, and entrepreneurship opportunities as part of a pilot scheme being launched by educational equality charity Speakers for Schools.
Working with the Greater Birmingham and Solihull LEP (GBSLEP), the Youth Card will allow young people to access a database of virtual work experience placements being offered by local businesses. It will also unlock perks and discounts on health,  retail, food and drink, education and travel. Ahead of the national rollout, the Youth Card will be piloted first in Birmingham and already 27 local businesses have signed up to provide work and volunteering opportunities.
The work experience portal opens the door to countless opportunities for young people in Birmingham, while also allowing employers of all sizes to grow their talent pipeline and make a difference to those who really need it. Schools and young people can get involved to access unique career experiences and exciting perks through the Youth Card app. Partners already involved include Collins and Cass Art.
The pilot will finetune the app at a local level before the national launch and Speakers for Schools will be seeking feedback from young people, teachers, employers, and partners. Birmingham was chosen as it has strong communities and industries and works closely with Speakers for Schools to improve outcomes for its young people.
Speakers for Schools is the European Youth Card Association (EYCA) member for England, Wales and Northern Ireland. This grants Speakers for Schools and its strategic partners, UK Youth and Young Enterprise, the sole right to distribute EYCA Youth Cards across England, Wales and Northern Ireland.
Jason Elsom, Chief Executive Officer, Speakers for Schools added: "The pandemic has affected everyone, but the impact has not been equal. Young people have suffered through restrictions, disruptions, and cancellations in many areas of their lives particularly related to education. Our charity is committed to levelling the playing field for school students of all backgrounds and working with GBSLEP will enable us to work closely with schools and leading companies across the region to provide life-changing opportunities for young people.
"We are really pleased with the response we have had so far. This is a great opportunity for businesses to re-open their doors to the local community and for young people to find these experiences on their doorstep."
Once downloaded, the Youth Card app helps to level the playing field for young people giving them the opportunity to explore the world of work and get money off the products and services which can help them along the way.
Helen Higson, Chair of GBSLEP Employment and Skills Board says "The Youth Card pilot is a great initiative to encourage our young people to take up work experience opportunities in Birmingham. The last 12 months have been extremely hard for our young population. Education has been interrupted, apprenticeships have been cancelled and jobs have been lost.
"Here at Greater Birmingham and Solihull Local Partnership we are working with our partners in the public, private and academic sectors to ensure skills training is matched to the needs of employers.
"We therefore urge businesses across the GBSLEP region to get involved and offer up placements.  It is so important that our young people are given the opportunity to get real-world experience. We realise businesses have been working hard to survive the pandemic,  but it is equally important to ensure the next generation of our workforce has the right skills and experience so that we can all emerge from Covid-19 and build an inclusive and sustainable economy in our region.''
If you are a local business or school and would like to get involved contact tiffany.anderson@speakersforschools.org
If you are a young person and would like to find out more contact info@youthcard.org