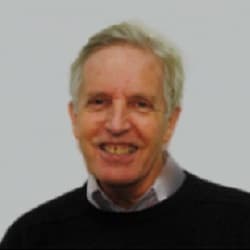 Chris Grace
Founder, Shakespeare Schools Festival
Chris began his 30 year career in broadcasting as a programme scheduler with ITV Wales & West / HTV before co-founding Channel Four Wales/ S4C in 1982. He kick-started the Welsh animation industry with SuperTed and Fireman Sam. After the fall of the Berlin Wall he worked in Moscow, producing animated series of Shakespeare, Chaucer, opera, and the Bible, that won Baftas, Emmies and Oscar nominations. In 2000 he was awarded an MBE and a BAFTA for services to animation.
Since then Chris has been involved with the third sector. The Shakespeare Schools Festival, in which children perform abridged plays in professional theatres, evolved from his Animated Shakespeare series. He stepped aside recently from being founding CEO and now helps advise a number of youth charities as well as being governor of a Tower Hamlets primary school.
A Man of Kent married into Wales, Chris commutes from Pembrokeshire, with a growing family to keep him occupied when he and Wendy are not out walking the stunning coastal path.