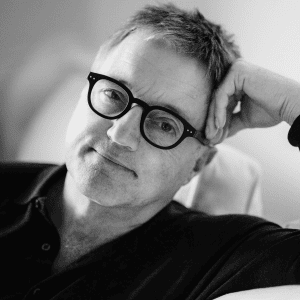 David Lowe
Music Composer & Producer
David is a Music Composer and Producer, primarily for TV and Radio, in the UK and internationally. He's covered all styles of music and specializes in programme identities and branding.
He has composed the themes for some the most popular programmes on TV at the moment; BBC News, Grand Designs, The One Show, and Countryfile amongst others and BBC World Service Radio.
David has created musical Identities for television channels worldwide, BBC Entertainment in Asia, Al Arayba in the Middle East, TV2 Norway, CCTV China, and Bloomberg TV USA. Also corporate themes for Santander and Barclays Bank.
He's also arranged and produced music by other composers, namely Panorama and Chariots of Fire for the London 2012 Olympics.
Commercially He had a hit single "Would You..?" which got to number three in the charts, and has released three albums. One of his tracks was used to launch iTunes by Apple.
With no formal musical training, David's career began during the last years at Comprehensive School in Birmingham. A teacher connected him with the BBC after hearing about his passion for broadcasting. (for which he is forever grateful!) This led to him working freelance at BBC Radio WM at Pebble Mill, and later moving into Television as a Sound Recordist.
He has no formal musical training and started writing and producing music for fun in his spare time. He wrote his first theme tune in 1983 for Midlands Today.