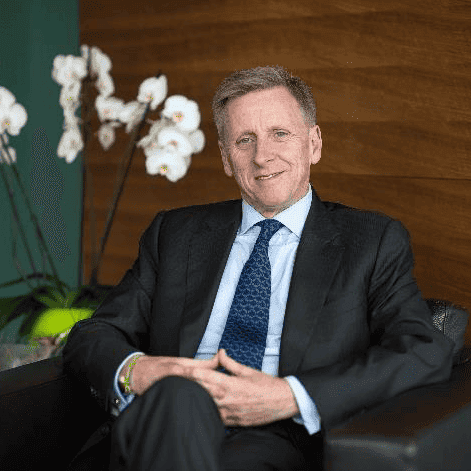 David Sproul
Chairman, Starling Bank
Chairman, Starling Bank
David was appointed to the Starling Bank Board as Chair on 1 October 2021.
Global Deputy Chief Executive, Deloitte LLP
After his tenure as Chief Executive of Deloitte UK and North West Europe, David took on the role of Global Deputy Chief Executive of Deloitte.
Deloitte operates in more than 150 countries, with approximately 312,000 professionals. He served on the Global Executive and led the Global Client and Business Executive, which had responsibility for overseeing, setting strategy and served as the decision-making body for overall Deloitte Client and Business matters. In addition to providing the leadership, management, and vision for the firm's Client and Business organizations, David also directed Deloitte's Alliances, Ecosystems, and Assets, Bold Plays, and Corporate Development strategy.
Chief Executive and Senior Partner, Deloitte LLP
David was the Senior Partner and Chief Executive of Deloitte UK and Deloitte North West Europe for two elected terms spanning eight years. His career with Deloitte and predecessor firms spanned over 30 years and he led some of the firm's key business areas, including Tax, Consulting and Advisory Services. David also spent two years as Managing Partner for Talent, an area that continued to be an important focus for him, and a business priority for Deloitte.
Through the creation of Deloitte North West Europe, David was responsible for bringing together over 30,000 people across nine countries to help respond to the ever evolving needs and challenges of our clients and our society. He spent a significant proportion of his time leading client relationships and engaging with a broad cross-section of stakeholders.
David also had UK and North West Europe Executive responsibility for the firm's purpose: to make an impact that mattered for our clients, our people and society. This purpose was reflected in the role Deloitte played in responding to the needs of society ‑ by providing trust in the capital markets, supporting inclusive growth and building the skills of our country's young people.
Among the many inspiring initiatives of Deloitte in the UK, David was particularly proud to lead the social impact strategy, One Million Futures (OMF), which sought to contribute to improving social mobility in the UK. Over a period of five years, Deloitte helped one million people get to where they wanted to be: whether in the classroom, the workplace or the boardroom. Through OMF, Deloitte worked with 51 society partners, helping people, whatever their background, improve their education, skills and employability.
David is a member of the Leadership Council of the NCUB, Board of Honorary Directors, Royal Opera House and the Board of London First. His interests outside work are travel, cycling and motor racing
David received his Accounting degree from the University of Hertfordshire and was awarded an Honorary Degree of Doctor of Letters by the University of Hertfordshire in 2012.