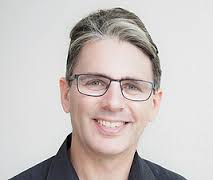 Dominic McGonigal
Chairman, C8 Associates
Dominic McGonigal is a director, entrepreneur and composer, with 35 years of experience in the creative industries, as a board director, executive, founder and creative. He is Chair of C8 Associates (the consultancy specialising in creative businesses), JiveBird (digital greetings and gifts), CICI (high level political roundtables), DashboardFX (Forex training platform) and a non-executive trustee director of Governors for Schools (recruiting and training expert school governors from business).
As a non-exec, Dominic has a reputation for driving business growth, developing robust commercial strategies, turning around under-performing businesses and not-for-profits and establishing startup companies in the creative sector. His non-exec work builds on his deep experience as a successful executive in the creative industries.
Dominic established C8 to help clients achieve revenue growth, change in the regulatory environment and optimisation for the online world. With his team, he has been successful in securing improved revenue rights for artists, high level political engagement with the creative sector and better management of copyright assets for clients. He chairs regular roundtable events in Brussels and London with Cabinet Ministers, Directors-General, Committee Chairs and other senior politicians and officials. These explore the major issues affecting creative businesses and help shape public policy in the sector. A recent success was the introduction of new streaming rights for artists and securing EU funding for an innovative business transforming the classical music sector.
JiveBird is a new way to send greetings and gifts – 100% digital and personal. Dominic is a co-founder with Paul Lynton and together they have taken the business through four successful investment rounds and concluded an equity deal to build a scalable product.
Dominic was previously a director at PPL, covering a number of roles in business strategy, change management, government relations, customer service and operations. He negotiated the first international agreements to bring in tens of millions of pounds in royalties, negotiated the performer merger, succeeded in getting music licensing exceptions removed and secured an additional 20 years of copyright royalties for musicians and record companies. He was also Vice Chair of the Broadband Stakeholder Group, Chair of the Creative Coalition Steering Board, a founding member of CBI IP Committee and a member of UK Music Board.
Before joining PPL, Dominic was a director at the MCPS-PRS Alliance and while there, he was seconded on behalf of the music industry to the UK Government as Music Industry Adviser to Culture Secretary Chris Smith. He authored the first new technology report on a sector, Consumers Call The Tune. He has also managed events, set up an opera company, held marketing roles and founded a jazz festival which is still running thirty years later. He is also a ski race coach.
As a composer, Dominic has been commissioned by some of the top performing ensembles in the UK. His creative work complements his work as an entrepreneur, growing creative businesses and improving the economic environment for creative success.