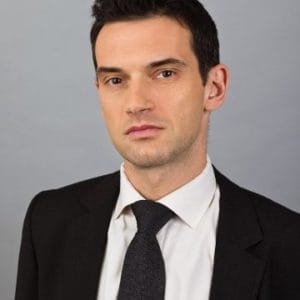 Francesco Guerrera
Head of EMEA, Dow Jones Media Group
Francesco Guerrera has been a financial and business journalist as far as he can remember. In the course of a 20-year career, he has worked in London, Brussels, Asia and the U.S.. After graduating from City University in London with a first-class degree in journalism and economics, Francesco worked for Building Magazine and AFX News before joining the business section of The Independent. From there, he joined The Financial Times where he remained for nearly ten years, working, among other things, as European Correspondent in Brussels, Asia Financial Correspondent in Hong Kong and Business and Finance Editor in New York, where he covered the financial crisis of 2008-2009.
In 2010, Francesco joined The Wall Street Journal to head its Money & Investing section and later became The WSJ's Global Financial Editor. Francesco is a regular columnist for La Stampa, one of Italy's major dailies.
He has won numerous journalistic prizes including a Foreign Press Association award for an investigation into "blood diamonds," an Overseas Press Award for its scoop on CNOOC's bid for Unocal, and a SABEW award for a video series on the collapse of Lehman Brothers.
Francesco's main hobby is writing theater plays and enduring middling football performances by Inter Milan.