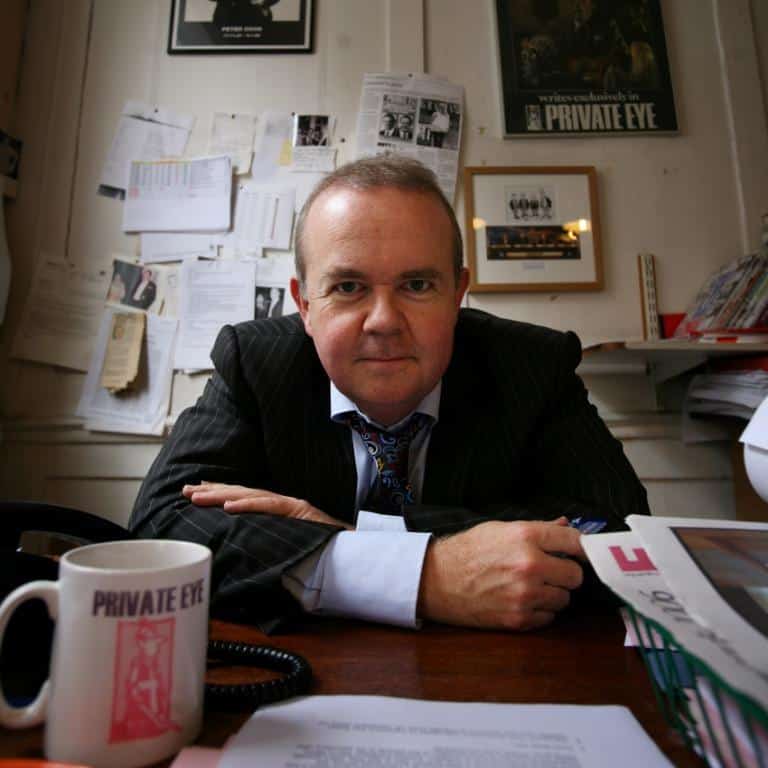 Ian Hislop
Editor, Private Eye
Ian Hislop is a writer, journalist and broadcaster. He has been editor of Private Eye since 1986. He has a working knowledge of defamation and privacy law, although his record in the courts suggests he is not an expert. He is probably best known for his role as a regular team captain on the BBC show Have I Got News for You.
He has been a columnist for The Listener and The Sunday Telegraph, and television critic for The Spectator. He has written and presented documentaries for television and radio about various subjects including the History of Tax, female hymn writers, Dr Beeching, Victorian Philanthropists, The Stiff Upper Lip and most recently Wipers Times.
Ian has received numerous awards, including a BAFTA Award for Have I Got News for You in 1991; Editors' Editor, British Society of Magazine Editors in 1991; Magazine of the Year, What the Papers Say in 1991; Editor of the Year, British Society of Magazine Editors, in 1998; Channel 4 Political Awards, for Political Satire in 2004; and a Channel 4 Political Award, for Political Comedy in 2006, a Liberty Human Rights Award for Private Eye in 2011 and Trip Advisors Travellers' Choice in 2012.