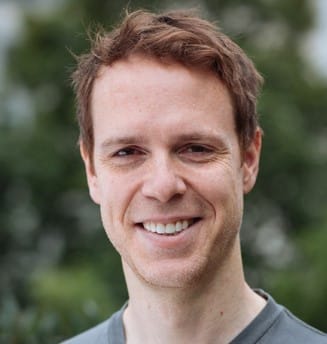 Chris Lentz, Animation Supervision
Animation Supervisor, Chris Lentz, joined ILM's London studio in 2016, having previously worked at ILM's Singapore studio from 2012 to 2014, where he started off as the Lead Animator on The Avengers. Having worked in the industry for twenty years, Lentz's extensive credits include X-Men, The Matrix Reloaded, The Lion the Witch and the Wardrobe, Harry Potter and the Deathly Hallows: Part II, The Avengers, Pacific Rim, Star Trek: Into Darkness, Godzilla, Fantastic Beasts and Where to Find Them, and Transformers: The Last Knight. He recently completed work on Solo: A Star Wars Story.
Lentz was nominated for the VES Award for Outstanding Animated Character in a Live Action Feature: Motion Picture in 2012 for his work on Harry Potter and the Deathly Hallows: Part II. For his work on Pacific Rim, he won the HPA Award for Outstanding Visual Effects in a Feature Film for Pacific Rim in 2013 and was also nominated for an Annie in 2014 for Outstanding Achievement in Character Animation in a Live Action Production.
Originally from Washington D.C., Lentz trained at the Rhode Island School of Design where he received a BFA in Painting, and subsequently gained an MFA in Character Animation from the University of the Arts. Lentz continues to enjoy his other artistic interests, photography and sculpture in his spare time.
Noah Demirci, Artist/Animator
Noah Demirci is an artist/animator from Switzerland, currently working at Industrial Light & Magic in London UK.
In 2016, he graduated from the Lucerne University of Applied Sciences and Arts in Switzerland with a Bachelor of Arts in 3D Animation.
Shortly after, he started working as a character designer, animator and storyboard artist at Stories AG, a production company in Zurich Switzerland.
In 2018, he joined ILM London, where he started working on Stars Wars: The Mandalorian – season 1. Since then, he worked on other projects, including The Boys – season 2, The Mandalorian – season 2 and some that haven't been released yet.
Amy Backwell, Emerging Talent Specialist
Amy Backwell is ILM's Emerging Talent Specialist for the London studio. She joined ILM back in 2017 as London's Studio Coordinator before quickly moving into the Studio Talent Group.
Amy manages all of London's emerging talent programmes and strategy including the Jedi Academy, work experience, apprenticeships and schools outreach.
She also has an invested interest in diversity and inclusion and is a core member of London's D&I team called 'Disco'. Amy graduated in 2015 from the Arts University Bournemouth with a Masters degree in Animation Production.
She continues to work on her independent work outside of ILM, specialising in surrealist painting and sculpture.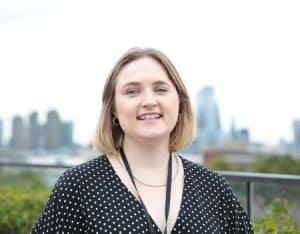 Rozi Green-Innes, Production Coordinator (TV)
Rozi has been with ILM for over two years now as a production coordinator, and was one of the first people to step foot in the newly established ILM Television department.
She brings with her a wealth of experiences from shows including, The Mandalorian (Disney+), Black Mirror (Netflix) and Secrets of the human body (BBC).
Graduating from the University of South Wales in Video Game Art and Animation in 2014, she first worked with the students union as the Vice president of Welfare, and Education before entering the industry as a runner at Jellyfish pictures and animation in 2016.