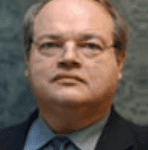 John Bowis OBE
Former MP and MEP
John Bowis is Patron of Health First Europe; Patron of Apex Trust; Patron Fund for Epilepsy. Chairs Health Advisory Board, GSK; Adviser to FIPRA. Board Member: Global Initiative on Psychiatry, Gamian Europe, European Men's Health Forum, Sane, and Maastricht University Health Faculty; Vice President, European Brain Council, Diabetes UK, Epilepsy Research UK; Ambassador, National Aids Trust and Alzheimer's Society.
John Bowis was a Member of the European Parliament for London (1999-
2009) and EPP Group Coordinator/Spokesman on Environment, Health and
Food Safety, Member of the Development Committee and Vice President
of Africa, Caribbean and Pacific Joint Parliamentary Assembly.
He was responsible (rapporteur) for legislation inter alia on Food Safety, Health & Enlargement, Professional Qualifications, Health & Poverty in Development Policy, the establishment of the ECDC (European Centre for Disease Prevention & Control, Patient Mobility, Mental Health, Neglected Diseases, and Cross Border Healthcare.
He is a former International Policy Adviser to the World Health Organisation and former Member of UK Parliament for Battersea. He served as PPS at Environment and then the Welsh Office, Health Minister 1993-6 and Transport Minister 1996-7.
He currently chairs a range of round tables on Access to Medicines, Value of Health, HIV, Obesity, Rare Diseases,Bone Health, Biosimilars and Personalised Medicine.
He is a past Board Member of the Royal National Theatre, the London Actors' Theatre Company and BAC. He was elected an Hon. Fellow of the Royal College of Psychiatrists 2003 and Hon. Fellow of the Royal College of Physicians 2009, He was the first recipient of the European Public Health Alliance Award for Service to Public Health 2009.