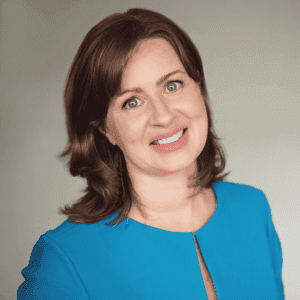 Julie Waddell
CEO & Founder, Moorish
Julie grew up in Northern Ireland, surrounded by cooking as her Grandparents were in the catering trade.
After University, Julie ended up working as a radio news presented at the BBC in 2005.
Julie's passion for food and broadcasting came together when she took on a role on BBC Radio 4 as a journalist on "The Food Programme" in 2012.
During this time, she invented' smoked humous in her home kitchen where her creative culinary skills had been put to use when she had been looking to make healthy food taste amazing for her young family. Coincidentally at work, Julie was asked to research the popularity of humous in the UK, which she was amazed to discover has a market size of over £60m.
Julie put her professional research and cooking creativity together and did some market testing on her unique smoked humous. It turned out that people loved it and wanted to buy it, so she decided to set up The Little Smoked Food Company and launch a range of "Moorish" smoked humous products to sell in delicatessens in her local area.
Early success meant that Julie had the confidence to approach Waitrose to see if they'd like to stock her products. Things moved very quickly with Waitrose launching the brand at the end of 2012. Julie says "Getting in to Waitrose changed my life, I have worked very hard to grow our brand in Waitrose to pay back the buyer who took a punt on giving me this amazing opportunity. I'm still friends with my first Waitrose buyer and we often talk about how the listing came about and how I was so fortunate to hit upon something trendy and delicious."
Julie's smoked humous products won 2 Great Taste Gold Stars in 2017. She went on to be named "Growth Business 2013" in the UK Government's Mentors Me Awards and received a Special Commendation Award for Growth in the Food & Drink Federation Awards 2013. In 2015 Julie was named as one of DEFRA's 50 Food Stars and Moorish named as "Most Disruptive Food Brand 2015" in the Real Business Awards.
Julie's business has grown exponentially with her Moorish products now being stocked in Sainsbury's, Waitrose, Ocado, Booths and she even supplies Park n' Shop, Hong Kong and British Airways planes!
Julie is an accomplished broadcaster and speaker and is happy to audiences large and small.