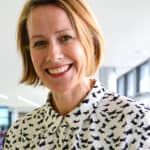 Katy Liddell
MD Commercial Development, O2
Katy Liddell was appointed as MD of Commercial Development of Telefónica Digital UK in February 2014. Responsible for growing Digital Revenues in both Consumer and Business P&L's. Identifying the emerging digital products and services and accelerating commercialisation of these through our UK business.
Prior to this Katy was Business Manager for Sales and Service, Telefonica UK. Working directly for the Sales & Service Director Feilim Mackle.
Before moving to Sales & Service Katy spent two years as Sector Head for Industrial Markets. Responsible for acquiring, growing and retaining Industrial Market customers in the Corporate Sector.
Katy is wife to Neil and mum to Freya and Connie. She loves cooking, eating so also runs to stay fit.