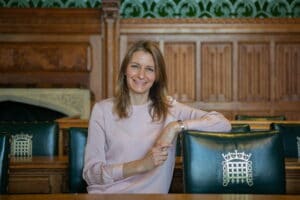 Lucy Frazer
Secretary of State for Culture, Media, and Sport, UK Government
Lucy Frazer the Secretary of State for Culture, Media, and Sport as well as a former barrister who has represented the constituency of South East Cambridgeshire in the House of Commons since May 2015 (having successfully contested this seat in three General Elections).
As well as being a Member of Parliament, she has been a Minister in the UK Government since 2018. Prior to being appointed as Financial Secretary to the Treasury in September 2021, Frazer served as Minister of State for Prisons and Probation at the Ministry of Justice and before that, she twice served as Solicitor General for England & Wales.
Before entering politics, Frazer worked as a barrister in commercial law. In 2012, she was appointed Queen's Counsel.
In addition to being a Queen's Counsel, Frazer is also a member of the Privy Council.