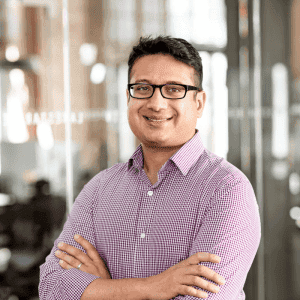 Manu Gupta
Founder, Blue Lion Global & Former Investment Partner, Lakestar
Manu is a Partner, and part of the founding team, at Lakestar, which
has raised >€1bn within the last 6 years. He has >20 years of tech
experience and nearly a decade of investing experience, splitting his
time between Europe and Silicon Valley.
Manu led Lakestar's investments or sits on the board of Engineer.AI,
Opendoor, SoFI, Omio, Forward Health, Algomi, Taulia, Aetion Health,
Helpling, Maker Studios, Casafari as well as assisting in over a dozen
other exits.
Manu was previously an Executive Director and Head of European
Internet coverage at Goldman Sachs. He started in Goldman's San
Francisco office focusing Software IPO's and M&A, as well as held
roles as a Product Manager at Oracle and coder at Sun Microsystems.
Manu graduated with honors in Electrical Engineering & Computer
Science (EECS) from UC Berkeley and has an MBA from the University of
Chicago. He has lived in San Francisco, Chicago, New York, Zurich and
London.