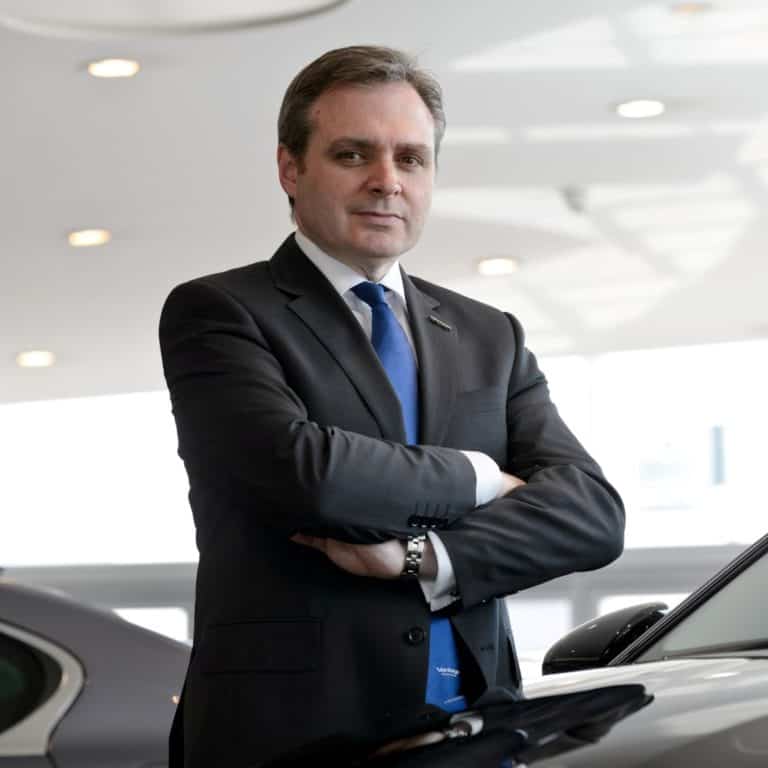 Mark Robinson
Former CEO, Vantage Motor Group
Mark Robinson launched Vantage Motor Group in 2003 and has grown it into one of the UK's biggest Toyota partners with 12 sites across the North of England and the Midlands.
With turnover in excess of £250million and representing eight vehicle marques, Vantage Motor Group now operates across 25 locations and also represents Lexus, Hyundai, Kia, Volkswagen, Skoda, Honda, Citroen and Mazda.
Mark has always had a vision to grow the Vantage business into a multi-site, multi-marque, multi-million pound privately owned dealership network with a strong local focus.
With a wealth of experience in the motor industry with major PLCs, Mark's knowledge and drive to succeed has allowed Vantage to be profitable since its beginning. The Group now employs more than 650 team members.
As CEO, Mark leads Vantage by building strong relationships with manufacturer partners and sits on a number of national committees, enabling the brands that Vantage represents to better understand what customers need and want.
As well as being passionate about all things motoring, Mark is also heavily involved in his local community. He is a longstanding supporter of St Michael's Hospice and a Member of the Guild of Patrons; becoming a member of the Board of Trustees in 2011.
Vantage is a Patron of The Prince's Trust, the UK's leading youth charity which has helped more than 825,000 young people into work, education or training, and Mark sits on the Trust's Regional Development Committee in Yorkshire and the Humber. In addition, Mark is an inspirational speaker for The Prince's Trust Enterprise Young People Programme which supports unemployed people aged between 18-30 to discover if self-employment is right for them.
Mark was Motor Trader's CEO of the Year in 2014. The award recognises and celebrates the leadership role played by the CEOs running Motor Trader Top 200 franchised dealer groups.
Mark's participation has been made possible through the Speakers for Schools partnership with the UK Automotive 30% Club, and his school talks will include a focus on inspiring girls to consider opportunities in the automotive sector and encourage all students to aim high.