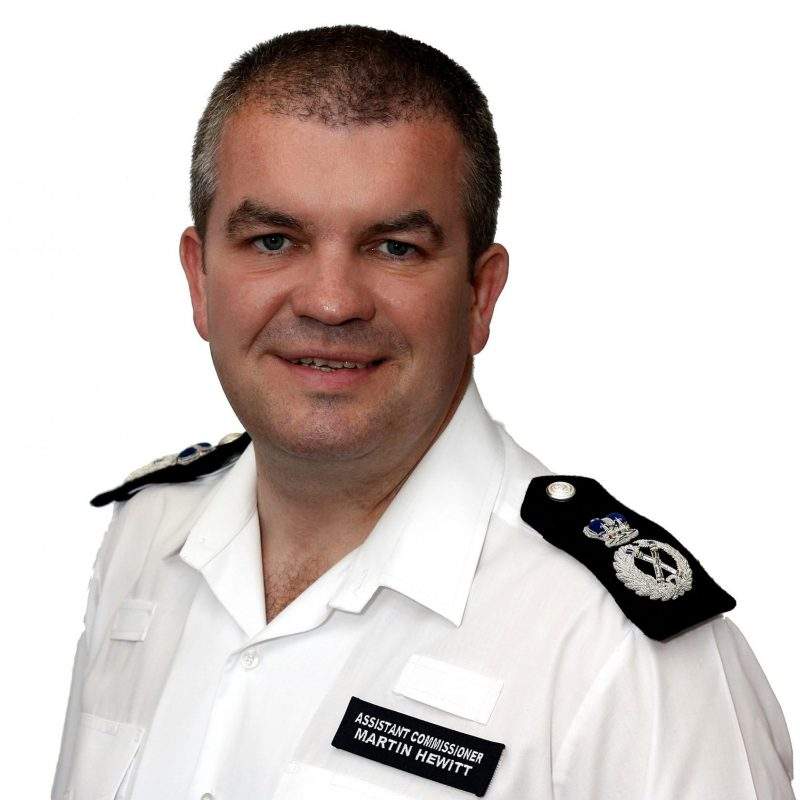 Martin Hewitt
Chair, National Police Chiefs' Council
Martin Hewitt is the Chair of the National Police Chiefs' Council.
From 1993 to 2005, Martin served in Kent Police where he undertook a number of roles with a focus on detective posts in both crime and counter terrorism. Martin joined Metropolitan Police Service in 2005, and after being the first head of the newly formed Met Intelligence Bureau, served in the ranks of Commander and Deputy Assistant Commissioner with responsibility for gangs, organised crime and specialist crime investigation.
As Assistant Commissioner, Martin was responsible for frontline policing across London, includes local policing and specialist crime commands. He was also the NPCC lead for both adult sexual offences and kidnap and extortion.
Prior to his police service, Martin spent seven years as a Commissioned Officer in The Royal Artillery. He was awarded the Queens Police Medal in the 2014 Birthday Honours.
Martin lives in London and is married with four children. He can be contacted via info@npcc.pnn.police.uk.