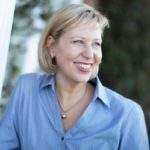 Nicola Cook
Chief Opportunity Officer & CEO, Company Shortcuts Ltd
Nicola Cook is an award winning entrepreneur and twice published international best-selling author on professional selling and personal & business growth. She is CEO of Company Shortcuts, a business devoted to improving business results by injecting skill, passion and strategy to help those entrepreneurs and sales enthusiasts achieve the sales results they desire.
Nicola has over 20 years experience at the cutting edge of Sales and Human Development. She is a professional speaker, trainer, consultant, business coach and international best selling author.
Before starting her own company in 2004, Nicola's professional career included roles working with blue-chips such as American Express, Procter & Gamble, Chase Manhattan Bank, Gucci and Disney as well as multiple achievements working with smaller businesses and business start-ups.
Nicola is renowned for her engaging, energetic and passionate delivery style which inspires audiences all around the world. She is a particularly effective speaker in corporate sales environments where there are few female speakers with this amount of style and enthusiasm.
She has experience of speaking globally and she's most well known for her signature topic 'Sales Secrets to Accelerate your Business Growth©'