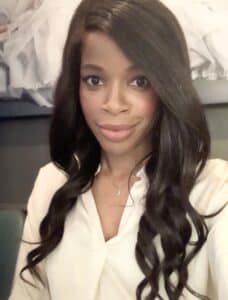 Oluchi Ikechi-D'Amico
Partner, Head of Strategy & Transactions APAC, Capital Markets, Ernst & Young Parthenon. Founder of 'Fully Bossed
Business restructuring advisor; led 15+ wide scale complex merger/acquisition programs. Built and led Accenture's business restructuring unit in the UK for Capital Markets. An avid advocate and advisor around innovation, having built products from scratch to help clients, as well as sponsored Accenture's FinTech accelerator programmes and 'innovation challenge' initiatives across Capital Markets UK.
A vocal advocate, ambassador, blogger, regular panellist and business award winner for next-generation leadership with a focus on innovation, diversity and inclusive leadership. Notably featuring as Management Today's 35 Women under 35 2019. Board member for Business in the Community (BITC) London, focused on inclusive entrepreneurship.
Founder and CEO of 'Fully Bossed' and 'Bouncyn; platforms helping to advance careers using soft skills or bring entrepreneurs together, respectively. Stanford Graduate Business School in progress.