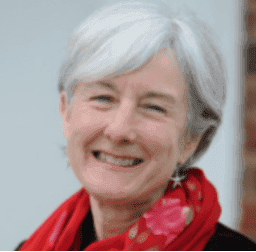 Pippa Cross
Film Producer, CrossDay Productions
I graduated from Oxford in 1977 with a First Class Honours Degree in English Literature, and a lifelong passion for Drama on stage and on screen.
After spending some years in live entertainment and in television drama and documentaries, I joined Granada Media in 1988 on the launch of Granada Film. An example of 'right time, right place'! I was Granada Film's first head of development, commissioning and looking after Granada's first two films, My Left Foot and The Field, both of which were Academy Award nominated and achieved substantial critical and commercial success.
In 1993 I became Head of Granada Film and oversaw in the following years a wide range of films produced for cinema and TV including Jack and Sarah, Ghostworld, Longitude, The Hole, Bloody Sunday and Vanity Fair. After leaving Granada, with my business partner, I set up CrossDay Productions which has produced features Shooting Dogs, Heartless and recent hit romcom Chalet Girl. Our next film for release tells the extraordinary story of a gifted dancer growing up in Iran where dance is illegal – Desert Dancer stars Freida Pinto (Slumdog) and is choreographed by Akram Khan. I am currently working with Idris Elba and Gemma Arterton on a London set 'slice of life' film.
I regularly mentor and consult within the industry and am an ex- Board member of the UK Film Council and of regional screen agency Screen South.
I enjoy discussing film with young people. It provides a platform of shared experience – I own up to being a big fan of Twilight and The Hunger Games, but also believe that there are more substantial film experiences which we fail to get out wide enough – in my case, Bloody Sunday and Shooting Dogs.