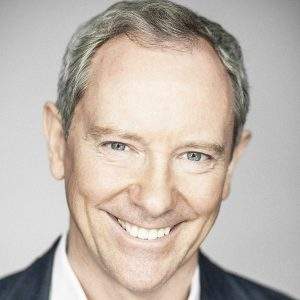 Robin Kermode
Communication Coach & Actor
Robin Kermode is one of Europe's leading communication coaches working with senior executives, entrepreneurs, politicians, auctioneers, charities, corporate teams and media personalities. He has been coaching personal and public communication skills for over ten years.
He was born in Lancashire, the son of a Headmaster, and originally trained at the Central School of Speech and Drama as an actor and is a well-known face to audiences on television and the London stage. He is a popular voice-over artist and presenter and is a regular keynote speaker at conferences and corporate Away Days.
He works with companies on all forms of their communication, from Sales and After Sales to Customer Service and internal communication and is quickly able to identify how clients can improve their communication skills, helping them gain confidence, clarity and impact.
He is experienced in working within a range of settings, from large conferences to small meetings, from television and radio to telephone and conference calls. His cross-cultural experience is invaluable to international organizations.
As a professional writer, Robin is able to advise clients on the structure and content of their message; working 1-1 or with teams on the preparation and delivery of specific talks, presentations and pitches. His input into pitch preparation has helped many companies win new business.
He is the author of SPEAK SO YOUR AUDIENCE WILL LISTEN – 7 Steps to Confident and Successful Public Speaking.
Robin's experience, enthusiasm and sense of humour, make his talks memorable, fun and highly effective.