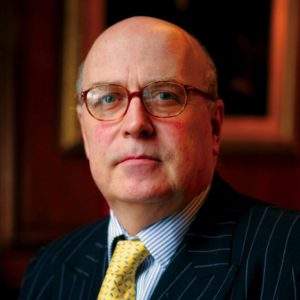 Sir Stuart Etherington
Former Chief Executive, NCVO
Sir Stuart Etherington was appointed Chief Executive of NCVO in 1994. NCVO is a membership organisation that represents the interests of charities and voluntary bodies. It has over 10,500 member organisations. Previously he was Chief Executive of the Royal National Institute for Deaf People, a major UK charity.
He has four degrees: BA in Politics, MA in Social Planning, MBA from the London Business School and a MA in International Relations and Diplomacy. He has been awarded an honorary doctorate from Brunel University, and is an Honorary Visiting Professor at South Bank University and City University London.
Throughout his career he has been involved in the leadership of voluntary organisations and policies surrounding them. As such he has become a leading commentator, both through his writing and his media profile.
Stuart is Pro-Chancellor of Greenwich University, a Council Member of the Institute of Employment Studies, an Advisory Group member for the Policy Centre at the British Academy and for the Lord Mayor's Trust Initiative and a member of the Economic and Social Committee of the European Union. He has been a trustee of Business in the Community, the Chair of the BBC Appeals Advisory Committee, a member of the Community and Social Affairs Committee of Barclays Bank, former Chair of Guidestar UK, Chair of CIVICUS Europe, and Treasurer of CIVICUS, a global civil society organisation.
His Government appointments have included the Prime Minister's Delivery Unit. He has also served on the Cabinet Office Performance and Innovation Unit's Advisory Board on theVoluntary Sector and HM Treasury's Cross Cutting Review on the role of the Voluntary Sector.
His leisure pursuits include reading political biographies, going to the theatre, opera and film, watching Surrey County Cricket Club and Charlton Athletic. He is a member of the Royal Institute of International Affairs, The Institute of Strategic Studies, a Fellow of the Royal Society of Arts and a member of the Dickens Fellowship.
Stuart was knighted in 2010 for services to the voluntary sector.