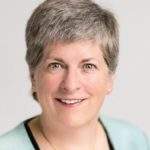 Vanessa Lawrence
Senior advisor on Land, Geospatial & Space issues
Dr Vanessa Lawrence CB HonFREng, FRGS, FRICS, FCInstCES, FRSGS, CCMI, CGeog is working internationally as a senior advisor to governments, inter-governmental organisations including the World Bank and large private sector organisations.
She is a Director of Location International Ltd which provides strategic advice and full operational capacity globally, to the public and private sector, as to how to gain from improving their own use of location information to enhance their decision-making and to meet the ever changing needs of their customers and stakeholders.
In addition Vanessa has other roles including as a Non-Executive Director of the Satellite Applications Catapult, on the Global Advisory Board of Seraphim Space venture capital fund, a Trustee of the Royal Geographical Society, the Honorary Colonel of 135 Geographic Squadron Royal Engineers, a Patron of MapAction and she holds Visiting Professor positions at two UK Universities.
From 2000-2014, she was the Director General and CEO Ordnance Survey and from 2011-2015, she was the founding co-chair of the United Nations Committee of Experts on Global Geospatial Information Management (UN-GGIM).
Prior to 2000, she held senior roles with the billion-dollar American software company, Autodesk and also the global media and publishing company, Pearson plc.