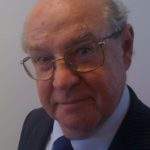 Walt Patterson
Associate Fellow, Environment & Society, Chatham House
Walt Patterson is Associate Fellow in the Energy, Environment and Resources Department at Chatham House in London, UK, and a Visiting Fellow at the University of Sussex. Born in Canada, he has lived in the UK since 1960. A postgraduate nuclear physicist, he has been actively involved in energy and environment since the late 1960s.
Electricity Vs Fire: The Fight For Our Future is his fourteenth book. He has also published hundreds of papers, articles and reviews, on nuclear power, coal technology, renewable energy, energy systems, energy policy and electricity. He has been specialist advisor to two Select Committees of the UK House of Commons, an expert witness at many official hearings, a frequent broadcaster and advisor to media, and speaker or chair in conferences around the world. He has been awarded the Melchett Medal of the Energy Institute. The Scientific American 50 named him 'energy policy leader' for his advocacy of decentralized electricity.
His website Walt Patterson On Energy, , is an online archive of his work since 1970. It averages over 700 hits a day, with visits from more than 130 countries.