Animal Magic! So, you want to be a Veterinary Nurse? 9.30am-12.00pm (NI Schools Only)
---
Age: 14-19
Duration: 1
Industry: Science
Application deadline: 17/03/2023
Dates: 31/03/2023 – 31/03/2023
Timings: 09:30 – 12:00
At this Insight Session we aim to de-bunk some of the myths that exist about veterinary nursing careers such as all you will do is cuddle kittens, that it's much easier to be a veterinary nurse than to be a vet and that attending college and achieving your qualifications is enough to get you a job in this exciting career!
The team at CAFRE are here to help you explore this career, plus the skills and qualifications you will need to excel as a Veterinary Nurse. There will be lots of interactive activities during the session and opportunities to ask questions.
Here's what we have planned for the morning…
9.30am Welcome & Introductions – Who we are? What we do? Short poll / quiz about Veterinary Nursing.
9.45am Meet our Students & Employers
10.15am Skills to Succeed – have you got what it takes to be an outstanding Veterinary Nurse? We will help you explore your skills, personal qualities, and personal attributes you will need to excel in this career.
11.00am BREAK
11.15am Group Task – Scenario Challenges in Break Out Rooms. So, what would you do if…. Our team will help you explore and discuss some of the tough decisions you may need to make as a Veterinary Nurse.
11.45am The Application Process Explained – from minimum entry requirements, the online application process and key dates for your diary, plus our top tips for securing a CAFRE approved training practice with a local veterinary clinic as your progress through your qualification.
12.15pm Final recap of the day, plus Q&A session with the team from CAFRE.
12.25pm Student Feedback Survey
12.30pm Close the session
When applying, answer the following questions
Why would you like a career as a Veterinary Nurse?
Which of your skills would you like to improve?
Passion: What cause(s) are you passionate about? Please also explain why.
More about what we do:
The College of Agriculture, Food and Rural Enterprise (CAFRE) offers full-time and part-time courses to educate new entrants and support staff working within the agri-food and rural sectors to improve business efficiency.
Skills/Experiences You Will Gain:
Listening
Speaking
Problem Solving
Creativity
Staying Positive
Teamwork
More like this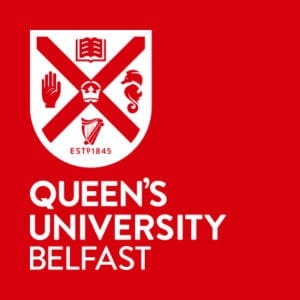 Welcome to the wonderful world of scientific research! (10am-12.30pm)
Apply here Welcome to the wonderful world of scientific research! (10am-12.30pm) Age: 16-19 Duration: 1 Industry: Science Application deadline: 09/03/2023 Dates: 23/03/2023 - 23/03/2023 Timings: 10:00 - 12:30 Find out more about a career in science and research at Queen's University Belfast at our inspiring insight session! It will be led by a team of… Read More