One of the biggest challenges for diversity and inclusion teams is how to reach new and diverse talent at the start of their careers. How do you encourage a student who's never heard of your industry, let alone your organisation, to consider a career with you?
We helped the National Trust to reach a broader range of students for their work experience placements this February half-term. Experience students Aysha and Verity spent a week in the woods and offices of Cliveden House, a stately home and country estate in Buckinghamshire.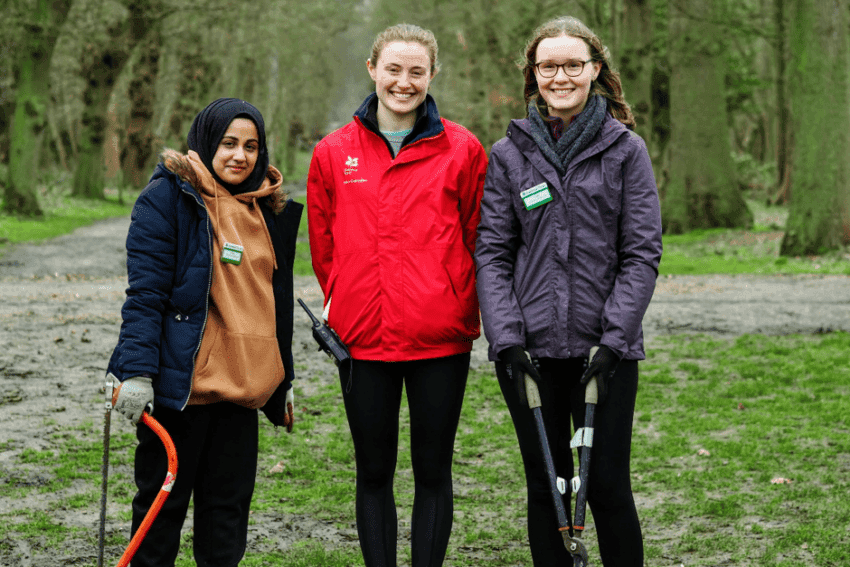 Work experience is a great way to demystify your sector or industry as Katherine Grayson, Volunteering, Participation and Learning Officer at Cliveden, knows. She wanted to ensure students who knew nothing about Cliveden, or the Trust itself, had the chance to learn more about careers within the heritage sector.
Aysha had never been to Cliveden before her placement. She wants to be an engineer in the army and the transferrable skills she gained over the week will be useful to her in the future. "I didn't know how to cut back a tree before or what it would be like working outside all the time", she said. "I've loved it".
As well as gardening, horticulture and tree management, the students spent time with staff in the marketing department, the communications team, the retail team and catering, giving them a full view of the different roles needed within a large organisation like the National Trust.
To find out how you can help to demystify your industry and bring new and diverse talent into your sector, visit www.speakersforschools.org/experience.