THE LEADER IN WORLD-CLASS VIRTUAL WORK EXPERIENCE
Our aim as a charity is to level the playing field for young people across the UK when it comes to accessing high quality work experience to help them plan for their future careers.
Many young people struggle to access traditional in-person work experience, especially those from harder to reach areas or from lower socio-economic backgrounds.
Through our Virtual Work Experience programme (VWEX), we remove the twin barriers of cost and geographical location for young people from state schools and colleges across the UK. This enables more young people to engage with employers to develop their understanding of the world of work in a meaningful way. It also allows employers to increase the number of placements they can run to accommodate a more diverse range of young people from any of the four UK nations.
Following the pandemic, demand for Virtual Work Experience has grown substantially and we are proud to be the only non-profit organisation operating at this scale to offer free UK-wide work experience. Going forwards, we can offer a hybrid solution for work experience, or a choice of online or on-site placements to provide maximum flexibility for both employers and young people.
Hear about Virtual Work Experience in the media
We invite employers, educators, careers leaders and young people to sign up for Virtual Work Experience today!
WHAT IS VIRTUAL WORK EXPERIENCE?
Virtual Work Experience (VWEX) is an online work experience placement offered by an employer to give students and young people the opportunity to experience the world of work remotely without having to travel to the employer's office or base.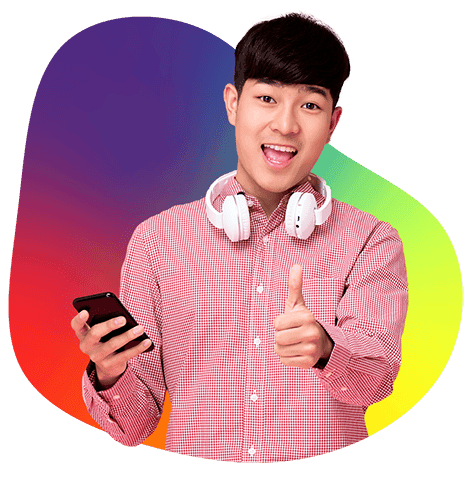 WHY TRY VIRTUAL WORK EXPERIENCE?
ACCESS
Virtual Work Experience opens the doors of opportunity to young people right across the country and allows employers to grow their talent pipeline and make a difference to those who really need it.
IMPACT
Virtual Work Experience allows for greater impact, as "seats" are not required, opening up the chance for more young people to access great opportunities wherever they are.
FREE
As a charity, we are focused on ensuring educators and young people have great experiences and free access to our services to ensure a level playing field and meaningful outcomes.
SUPPORTED
We recognise that you will have many questions. This is why we will work closely with you to ensure you're supported every step of the way under a structured and impactful programme.
OUR VIRTUAL WORK EXPERIENCE SUPPORTS…
YOUNG PEOPLE
We give young people who wouldn't otherwise have access to eye-opening Virtual Work Experience placements and inspiring remote insight days.
SCHOOLS AND COLLEGES
We help educators and careers leaders to connect their students with high impact placements with top employers remotely, eliminating the typical costs of travel and accommodation.
EMPLOYERS
We work with large and small organisations to ensure they deliver exciting and meaningful Virtual Work Experience placements to the most deserving candidates from anywhere in the UK.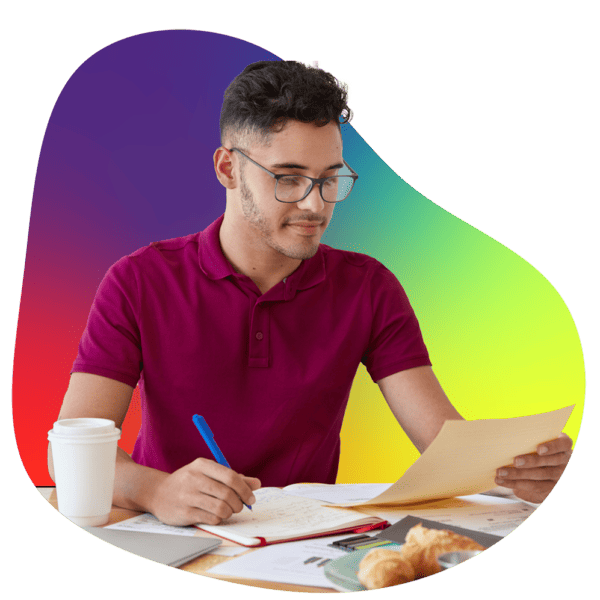 YOUNG PEOPLE
APPLY FOR ONLINE WORK EXPERIENCE
Try different jobs in real life through free VWEX so you can find the best fit for you.
Experience the world of work first-hand
Gain an insight into different roles across a wide range of industries
Find out about the various career paths available
Build on your skills and improve your self-confidence
Get evidence of extra-curricular activities for your personal statement or CV
Meet senior professionals from leading UK organisations
Expand your network to include potential employers
EMPLOYERS
HOST ONLINE WORK EXPERIENCE
Engage with young people from thousands of state secondary schools and colleges across the UK by hosting VWEX placements.
Meets latest national standards for best practice for VWEX in all UK regions, including Gatsby Benchmarks 5 and 6
Delivers against your ESG, CSR and DEI targets
Delivers against Skills Builder Universal Framework and objectives set by Skills Development Scotland
Offers full safeguarding
4 service levels available
3 different varieties of VWEX available
Easy to implement and fully scalable
Out-of-hours customer support available
EDUCATORS
OFFER ONLINE WORK EXPERIENCE TO YOUR STUDENTS
Help your students start their career journey and connect with employers through our immersive free VWEX.
Meets latest national standards for best practice for VWEX in all UK regions, including Gatsby Benchmarks 5 and 6
Delivers against Skills Builder Universal Framework and objectives set by Skills Development Scotland
Offers full safeguarding
3 different varieties of VWEX available
Easy to implement and fully scalable
No cost to your school or to your parents
FIND OUT MORE ABOUT VIRTUAL WORK EXPERIENCE
Virtual Work Experience (VWEX) allows employers to deliver a variety of work experience opportunities online to young people without the need for participants to ever attend the physical workplace. Every online placement that Speakers for Schools offer is led by the employer and is hosted in a secure online setting so that young people can safely attend live presentations, participate in interactive and collaborative real-time tasks and activities, and 'meet' working professionals from the employer's organisation. Although some organisations offer self-learning work experience online, these are proven to fall short of delivering meaningful outcomes for young people. All Virtual Work Experience placements offered by Speakers for Schools meet the latest national standards for best practice for Virtual Work Experience in all UK regions, including Gatsby Benchmarks 5 and 6.
Speakers for Schools launched its Virtual Work Experience (VWEX) programme to complement its existing in-person work experience programme shortly before the start of the pandemic. Since then, we have seen a massive surge in uptake and demand for Virtual Work Experience from young people, employers and educators.
At Speakers for Schools, we offer three types of Virtual Work Experience placements:
Discovery Days (1-2 hour sessions)
Virtual Insight Days (1-day taster session)
Work Experience (3-5-day structured programme)
All our Virtual Work Experience placements can be offered either by region, by country or UK-wide.
The roles offered to students when taking part in virtual work experience placements can vary just as much as any in-person placement. However, one thing that is consistent is that we work very closely with educators and employers to ensure that students are matched with the right employers based on what both parties are looking for, helping to ensure more meaningful placements.
At Speakers for Schools, we offer virtual work experience placements for young people aged 14-19, not just school leavers. While many schools offer online work experience in the summer term, our online work experience can be completed at any point in the year.
Exams are a crucial part of school life, and we understand that students in key exam years are already extremely busy with revision and exam timetables. We work closely with our employers to ensure that we offer a wide selection of placements for all key year groups throughout the year so that students sitting final exams are still able to participate in the online work experience programme at other points throughout the academic year.
As students leave for higher education, apprenticeships or work placements, work experience placements aren't often at the forefront of their mind. However, competitive markets for their next stage in life can lead to difficulty achieving the desired opportunity. Virtual work experience for year 12s can provide the advantage many school leavers need, while also boosting their confidence and providing inspiration for their career path with virtual work experience placements.
Our online work experience programme is currently available to any student or young person aged between 14 and 19 who attends a school or college registered with Speakers for Schools. No previous experience is required to apply.
We cater for students looking for online work experience opportunities in numerous sectors and industries, including law. We provide everything from engineering work experience to medical work experience opportunities for young people aged 14-19 (typically years 10 through to 13 in England and Wales, years 11 through to 14 in Northern Ireland and S4 through to S6 in Scotland.) We are constantly working with current and new employers to provide the widest range of virtual work experience placements for young people.
While online work experience is typically completed by young people aged 15 and above, Speakers for Schools offers placements for young people from the age of 14. Employers define the age range for any placement that they host and the age category for each placement is flagged clearly on the placement details to ensure that a young person can see whether a placement is suitable for them. Each online work experience is designed to be as engaging as possible and young people are encouraged to interact with their peers as part of the planned activities. As young people will be at different stages in their development depending on their age, they will only ever be placed with young people of a similar age.
We highly recommend putting virtual work experience on your C.V. Virtual work experience programmes are seen by employers as just as credible as in-person work placements. When a candidate shows they have completed an online work experience programme, not only are they showing relevant skills and experience, but also a passion and willingness within the sector.