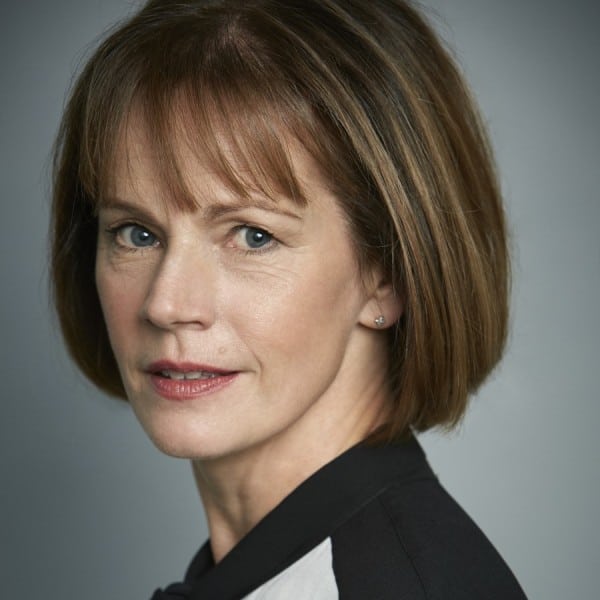 Baroness Deborah Bull
Assistant Principal (Culture & Engagement), King's College London
Deborah Bull joined King's College in 2012 as Assistant Principal (Culture & Engagement). In this role Deborah provides leadership across the university to extend and enrich its collaborative activities with the cultural sector; and leads on development of the university's external engagement profile within London, maximising the potential of King's location in the heart of the city.
In addition to her work at King's College London, she is a writer and broadcaster, writing and presenting several series for BBC television and radio, including the award winning The Dancer's Body and Travels with my Tutu. She is the author of The Vitality Plan (1998), Dancing Away (1998) and (with Luke Jennings) The Faber Pocket Guide to Ballet (2005). She writes for a range of newspapers and magazines and was on the judging panel for the 2010 Booker Prize. She was a member of Arts Council England from 1998 – 2005 and a Governor of the BBC between 2003 and 2006.
---
Dame Jayne-Anne Gadhia
Founder and Executive Chair, Snoop & UK & Ireland Chief Executive Officer, Salesforce
Jayne-Anne Gadhia is Founder and Chair of Snoop. Previously she was CEO of Virgin Money from 2007 to 2018. She will take up her role as UK & Ireland Chief Executive Officer of Salesforce on 1 October 2019.
A Chartered Accountant, she spent six years at Norwich Union (now Aviva) before becoming one of the founders of Virgin Direct in 1995. Three years later, she set up the Virgin One account, which was acquired by the Royal Bank of Scotland in 2001. She subsequently spent five years at RBS before returning to Virgin as CEO of Virgin Money.
In November 2016 she was appointed as the UK Government's Women in Finance Champion, and in July 2017 she became a founder member of its Business Diversity and Inclusion Group. In 2018 she was named Leader of the Year at the Lloyds Bank National Business Awards. She sits on the UK Government's Industrial Strategy Council.
She was made a Dame in the 2019 New Year's Honours list
---
Baroness Tanni Grey-Thompson
Paralympian & Crossbench Peer
One of Britain's most recognisable paralympic athletes, Tanni Grey-Thompson crowned a magnificent career with two gold medals in the 100 and 400 metres in the 2004 Athens Paralympics. It took her remarkable medal haul over 16 years and five Paralympic Games to 11 gold, 4 silver and a bronze, Tanni also won the London Wheelchair Marathon 6 times between 1992 and 2002.
Now retired, Tanni still plays and active role in administration of sport. She is the Vice-President of the Women's Sports Foundation, a member of the board of the London Marathon and in 2008 became a member of the board of Transport for London. In 2005 she received a Damehood for her services to sport and in 2010 she entered the House of Lords as a crossbench peer, taking the title, Baroness Grey-Thompson of Eaglescliffe in the County of Durham.
---
Andy Haldane
Chief Executive, Royal Society of Arts (RSA) & Former Chief Economist, Bank of England
Andy Haldane is the Chief Economist at the Bank of England. Andy has responsibility for developing Bank policy on financial stability issues and the management of the Financial Stability Area. He is a member of the newly established Interim Financial Policy Committee as well as several senior management committees of the Bank. He is also a member of the Basel Committee.
Andy joined the Bank in 1989. In previous roles he has headed the Bank's work on risk assessment, market infrastructure and on international finance. Prior to that he worked on various issues regarding monetary policy strategy, inflation targeting and central bank independence. Andy graduated from the University of Sheffield in 1988 with a BA in Economics. He went on to take an MA in Economics at the University of Warwick. Andy has written extensively on domestic and international monetary and financial stability, authoring around 100 articles and three books.
---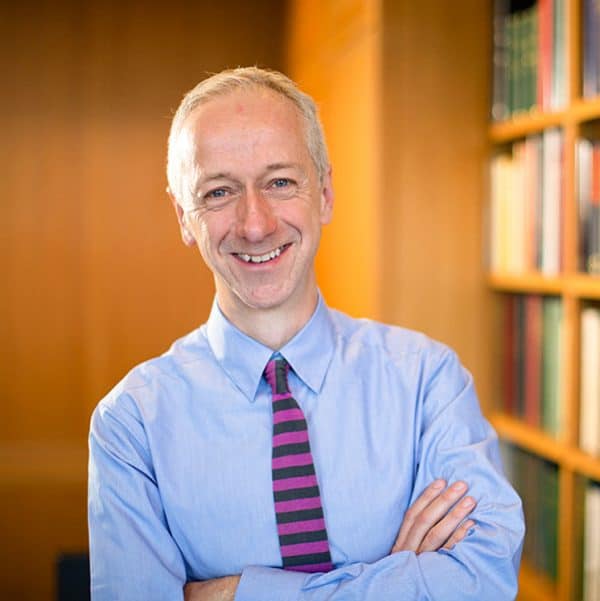 Roly Keating
CEO, The British Library
Roly Keating has been Chief Executive of the British Library since September 2012. Roly joined the Library after a long and successful career as a programme-maker and broadcasting executive at the BBC, where he played key roles in the launch of UKTV, as its first Head of Programming, and BBC Four, as its launch Controller in 2002, before moving on to become Controller of BBC Two and Director of Archive Content, with editorial oversight of the BBC's online services including BBC iPlayer.
Roly is a member of the board of Channel 4 and a Trustee of the Clore Leadership Programme. He chairs the Knowledge Quarter Board and the Conference of European National Librarians. Roly holds Honorary Doctorates from the Universities of Lincoln, Warwick and York.
---
Baroness Martha Lane Fox
Portfolio Chair & Entrepreneur
Martha is founder and executive chair of Doteveryone.org.uk. In April 2016 she was appointed as a non executive director of Twitter. Martha became a crossbench peer in the UK House of Lords in March 2013. In March 2014 she was appointed Chancellor of the Open University. Martha co- founded and chairs LuckyVoice, revolutionising the karaoke industry.
She is a non executive director of the Baileys Women's Prize for Fiction, the Creative industries federation, the Scale Up Institute and the Open Data Institute. In 2007 Martha founded her own charitable foundation Antigone and also serves as a Patron of AbilityNet, Reprieve, Camfed and Just for Kids Law. In 2013 Martha was awarded a CBE. In 1998 Martha co-founded Europe's largest travel and leisure website, lastminute.com with Brent Hoberman. They took it public in 2000 and sold it in 2005.
---
Baroness Shriti Vadera
Chair of Prudential Plc
Shriti Vadera is Chair of Prudential Plc. Shriti was Chair of Santander UK from 2015-2020 and until recently Senior Independent Director of BHP.
Shriti was Non-Executive Director at Astra Zeneca Plc between 2010 and 2019, Chair of the European Financial Services Chairmen's Advisory Committee on EU exit negotiations from 2016-2019, and Co-Chair of the No10 Business Council for Financial and Professional Services 2019-2020.
Between 2009-2014, she undertook a wide range of assignments such as advising the South Korean Chair of the G20, two Eurozone countries on the Eurozone and banking crisis, the African Development Bank on infrastructure financing, the Government of Dubai on restructuring the debt of Dubai World and a number of global investors on strategy.
From January 2008 to September 2009, she was Minister for Economic Competitiveness & Enterprise in the Cabinet Office and Business department, working on the Government's response to the financial crisis. She was a key architect of the bank recapitalisation plan and G20 London Summit. From June 2007 to January 2008 she was a Minister for International Development in DfID, responsible for development policy and aid to Africa and India.
Prior to her Ministerial role she spent 8 years on the Council of Economic Advisers, HM Treasury. She was responsible for advising on international financial and development policy, business issues, productivity, enterprise, PPPs, and public enterprises.
Before joining the Council of Economic Advisers she spent 14 years in investment banking at Warburg/UBS, in banking, capital markets, project finance and corporate finance internationally. She also advised governments of developing countries on a range of issues such as debt restructuring.
She was a trustee of Oxfam between 2000 and 2005 and has a degree in Philosophy, Politics & Economics from Oxford University. She was born and lived in Uganda until the age of 8 and in India until the age of 15.
---
Sharon White
Chairman, John Lewis Partnership
Sharon White took over as Chief Executive of Ofcom in March 2015. Before joining Ofcom Sharon had a long career in the civil service. She was second Permanent Secretary at the Treasury, responsible for overseeing the public finances. Before that she held Board level positions at the Ministry of Justice and the Department for International Development. She has worked as a civil service adviser at the Prime Minister's Policy Unit and in Washington DC as a senior economist at the World Bank. Sharon is a trained economist and studied at Cambridge University and University College London.