The interview format requires a teacher, confident student or another moderator to interview the speaker on stage. The questions can either be pre-agreed with the speaker or a few can be agreed and the rest posed by the audience.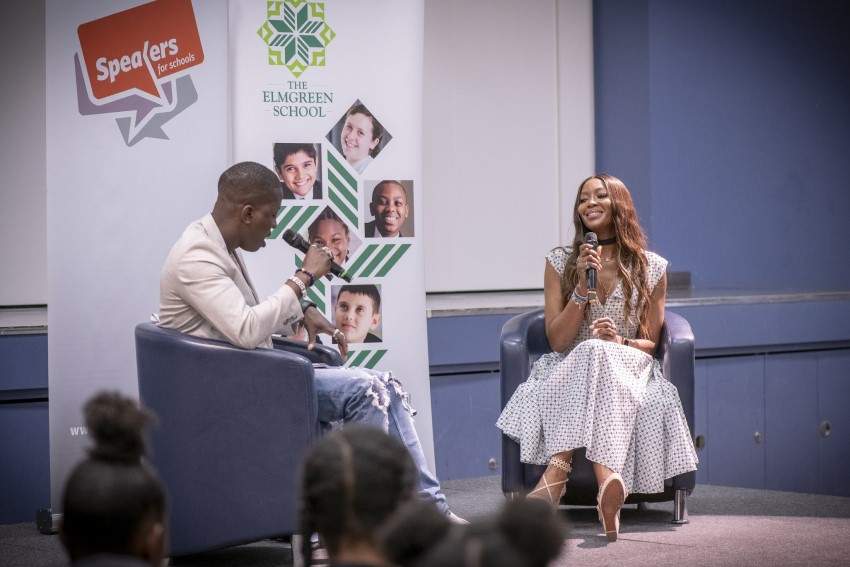 Naomi Campbell, Model, Actress, Businesswoman
Supermodel, Icon and Activist, Naomi Campbell was interviewed by fellow speaker Jamal Edwards, Founder, SB.TV. Questions were agreed beforehand by Naomi and Jamal. In her interview, Naomi talked about confidence, resilience, diversity in fashion and making time to give back. Naomi shared her personal journey and reflected on her experiences on how she dealt with rejection and set-backs, "I was able to cope with rejection as I felt what it was like at an early age – I've been working since I was 5 years old. There is always rejection and you have to embrace it." Naomi and Jamal then opened up the floor to take questions from the audience on who inspires them and their definition of success.