The standard Speakers for Schools talk is an hour long, with 20-30 minutes from the speaker and the rest of the session dedicated to Q+A. This allows the speaker to talk about a particular theme and then open up the discussion to the floor or to perhaps pre-agreed questions, depending on the speaker's preference.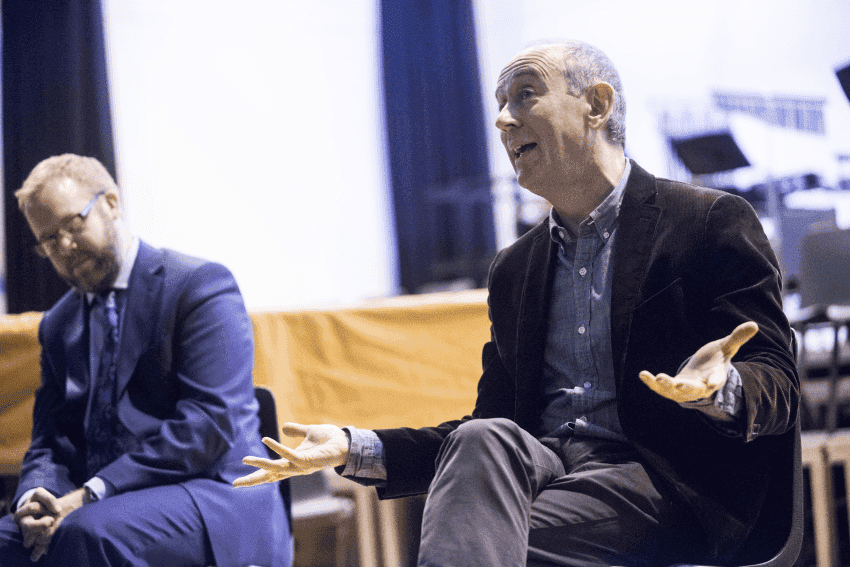 Nick Hytner, Founder, The Bridge Theatre
Nick Hytner, Founder of the Bridge Theatre, starts the talk with 20-30 minutes about how he entered theatre directing, his various roles within theatre and his current work at the Bridge Theatre. He then welcomes questions from the audience. His talks convey the passion he has for theatre and his desire to encourage students to engage with theatre, through the application of cheap tickets for young people.