Sixth Form students at St. Aidan's embrace opportunities for virtual work experience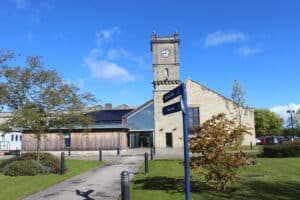 Traditional work experience is one of many social and personal development activities that fell by the wayside following the onset of the pandemic. However, thanks to leading youth social mobility charity Speakers for Schools, pupils at St. Aidan's and St. John Fisher Associated Sixth Form were among tens of thousands of students from state secondary schools and colleges across the UK who – despite the disruption and restrictions caused by the pandemic – embraced an alternative way to connect with local and national employers throughout the last academic year.
Over 50 students from St. Aidan's aged between 14 and 18 have participated in Speakers for Schools' Virtual Work Experience programme (VWEX) since its launch in March 2020, with students from Years 10 through to 13 securing placements with leading UK employers including: Tesco, Wilmott Dixon Construction, Caxton Associates, Hart Biologicals, National Grid, Covance Pharmaceutical Development & Bioanalysis, Kainos and many more.
Marian Farrar the lead for Business & Community Partnerships at St. Aidan's has worked in the private sector previously herself and is keenly aware of the importance of young people developing their understanding of the world of work through direct contact with employers. She said:
'Many of our students don't appreciate the wide variety of roles and professions available to them. Work experience is key to helping young people build their understanding of the world of work and helping them see just how many options are out there.'
St. Aidan's first started working with Speakers for Schools back in 2014 when former CEO of Aviva UK David Barral visited their school to talk to pupils about his career and achievements. Since then, the charity has arranged in-person visits to St. Aidan's from other eminent guest speakers including former Chairman of Arsenal and the Football Association David Dein as well as both the Chief Operating Officer and Chief Executive Officer of The British Library, Philip Spence and Roly Keating.
So, when the pandemic hit, putting pay to in-person work experience, staff at St. Aidan's saw Speakers for Schools as a natural partner of choice to try out something new. And looking back, they are certainly glad they did.
Feedback from students at St. Aidan's and St. John Fisher Associated Sixth Form who completed Virtual Work Experience placements through Speakers for Schools has been overwhelmingly positive with students like William, a Year 12 student at the Associated Sixth Form, who did a placement with the Nuclear Decommissioning Authority, commenting:
'The placement was incredibly well presented using a variety of interactive activities and they gave plenty of Q & A opportunities for the students to ask the presenters about their personal experiences. It really opened my eyes to all the different roles involved in nuclear engineering.'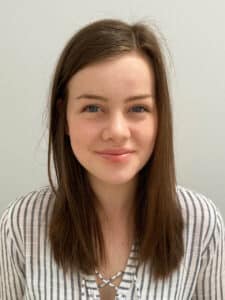 With so much disruption to young people's education and reduced opportunities for social and personal development, there's no doubt that the pandemic has affected many young people's confidence levels. It is therefore particularly heartening to hear students from St. Aidan's and Associated Sixth Form recount how their recent placements have helped improve their confidence. Ellie, a Year 12 student, did her 3-day placement with National Grid, said:
'I would feel so much more confident now in a recruitment process having done this, and I have been given a lot of helpful advice and tips as well as gained an increased knowledge in the energy sector and what the National Grid are doing to ensure a net-zero future. I would rate it 10/10.'
Reflecting on her students' achievements over the last year, Marian Farrar the lead for Business & Community Partnerships at St. Aidan's is justifiably proud of the way they have adapted and grateful to Speakers for Schools for providing such an exemplary service. She said:
'Virtual work experience has proven to be a really positive and valuable experience for our students over the last year. At St. Aidan's Church of England High School and Associated Sixth Form, we have all been incredibly impressed at the quality of the online work experience organised through Speakers for Schools. There is no doubt that our students have benefited hugely from the opportunity to engage directly with employers.'
To find out how your students can access free work experience through Speakers for Schools, register now.