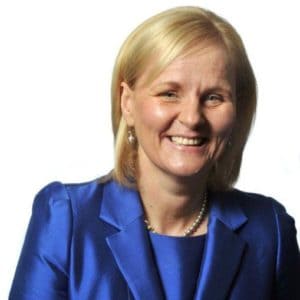 Amanda Blanc
CEO, Aviva
Skills and experience
Amanda Blanc has nearly 30 years of experience in various insurance markets and has held several senior executive roles across the industry as a qualified chartered insurer. Ms. Blanc joined Zurich as Chief Executive Officer for Europe, Middle East & Africa (EMEA) with additional responsibility for Global Banking Partnerships in October 2018, when she also became a member of the Executive Committee. Before she joined Zurich, Ms. Blanc served as Group CEO of AXA UK, PPP & Ireland from 2016 until 2018, having previously joined the board of AXA UK in 2011 as CEO of AXA Insurance, Commercial Lines. Prior to that, she held executive leadership positions at the UK-based insurance broker Towergate Partnership Ltd from 2006 until 2010, served on the executive committee at Groupama Insurance Co Ltd from 2003 until 2006 and was appointed as regional director for her first term at AXA Insurance UK from 1999 until 2003. Ms. Blanc became a management consultant at Ernst & Young in 1998 working on transformational assignments, having started her career as a graduate trainee at Commercial Union Assurance Company Ltd (now Aviva plc) in 1989. Ms. Blanc was the president of the Chartered Insurance Institute in 2013 and was also a previous chair of the UK Insurance Fraud Bureau.
External appointments
Ms. Blanc is chair of the board of the Association of British Insurers.
Educational background
Ms. Blanc graduated with a bachelor's degree in history, with honors, from the University of Liverpool in 1989, and qualified as an Associate of the Chartered Insurance Institute (ACII) in 1992. She received an MBA from Leeds University Business School in 1999.