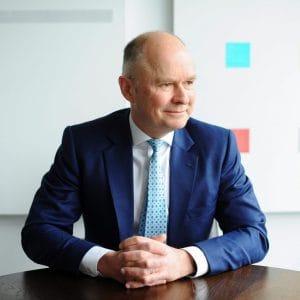 Chris Hale
Chair Emeritus, Travers Smith LLP
Chris joined Travers Smith in 1983 and was made a partner in 1987. Chris was the firm's Senior Partner between 2013 and 2019 having been Head of Corporate since 2003. He founded the firm's Private Equity Group, one of the constituent parts of Corporate, in 1996. He is now Chair Emeritus at Travers Smith.
In his client work Chris specialises in UK and international M&A and buy-out work. He acts for institutional investors and management teams on investments and divestments, as well as private equity-backed and large private companies on M&A and other corporate matters.
As Senior Partner Chris chaired the firm's key strategic making body, the Partnership Board, was responsible for governance matters, played a leading role in all external matters of relevance to Travers Smith and took a special interest in diversity and inclusion. As Chair Emeritus Chris continues with a number of initiatives with which he was involved as Senior Partner.
Chris is a regular contributor to various legal journals and lectures, notably at Oxford University, on company and private equity related subjects. Finance in Europe rates Chris as an M&A expert and Chambers Global and The Legal 500 list Chris as among the world's leading lawyers in private equity. Chris was rated as one of the UK's top business lawyers by The Chambers 100.