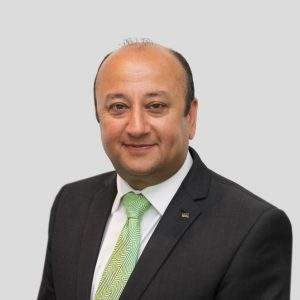 Daksh Gupta
Former CEO, Marshall Motor Holdings plc
Daksh has over 25 years' experience in the automotive retail sector and joined the Company in 2008 as its Chief Executive Officer. Daksh was previously Group Managing Director for Ridgeway Group and the Chief Operating Officer of Accident Exchange Group PLC in 2007. He was also Franchise Director for Inchcape for seven years where he was responsible for the Volkswagen, Audi and Mercedes-Benz brands.
In July 2015 Daksh was named as CEO of The Year by Motor Trader magazine and the same industry renowned publishers also named him in the top 5 most influential people in the UK automotive industry.
He is a Fellow of the Institute of the Motor Industry (FIMI) and Vice President of BEN, the charity for those who work or have worked in the automotive and related industries. His dedication to BEN was recognised in July 2011 when he was presented an outstanding achievement award for services to the charity and also for turning around the performance of Marshall Motor Group.
In June 2017 Daksh was invited to become a companion of the chartered management institute (CCMI) Daksh is also a Freeman of the City of London.