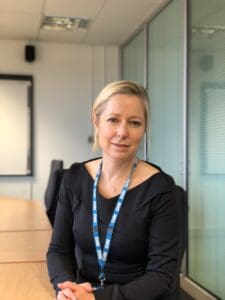 Dr Paula Cowan
NW Region Medical Director for Primary Care and GP, NHS England
Having qualified in 1995 from the Royal College of Surgeons, Dublin, Dr Cowan practised in Internal Medicine, Critical Care, and Anaesthesia within Ireland. In 2001, she embarked on a career in Primary care and completed General Practice training through the Mersey Deanery. Dr Cowan has been a GP partner at the Eastham Group Practice, Wirral since 2003.
Dr Cowan was involved in Wirral CCG activity from 2010, as Executive Board member for Wirral Health Commissioning Consortium, and also as Urgent Care lead for Wirral Health Commissioning Consortium from 2012-2015.
She was an active Wirral LMC committee member and held the position of vice chair from 2007-2013.
In April 2015 Dr Cowan was appointed to the role of Clinical Lead for Urgent Care at Wirral CCG which she held until November 2016. This role involved leading on key projects, encouraging integrated working across partner organisations aiming to facilitate transformational change in the delivery of urgent care.
She continued partnership and system working and lead on many projects including the Digital Programme as Medical Director, a post which she held from November 2016 until her appointment as Chair NHS Wirral CCG in July 2019. Dr Cowan remained as Chair until the cessation of CCGs on 30th June 2022.
Dr Cowan was appointed NW Region Medical Director for Primary Care in April 2022. She engages with colleagues across the North West region and the National teams in supporting all areas of Primary Care expansion and development, system collaboration and innovative change in many areas. She recognises the challenges faced and is actively working to address these.