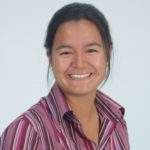 Dr. Sally Everett
Professor of Business Education, King's College London
Professor Sally Everett PFHEA, CMBE, NTF, PhD, MA, BA (Hons)
Professor Everett joined King's Business School, King's College London as their inaugural Professor of Business Education in January 2019 and has since became the College lead for inclusive education and was most recently appointed the Vice Dean (Education) in September. Sally was previously the Deputy Dean for the Faculty of Business and Law at Anglia Ruskin University (2013 – 2018) and institutional chair for their work on inclusive learning. She is a National Teaching Fellow, a Principal Fellow of the Higher Education Academy. Professor Everett is a member of the Diversity Committee for the Chartered Association of Business Schools, and Equality Officer for the Committee of the Association of National Teaching Fellows.
Before joining Anglia Ruskin University, Sally was the Head of Department for tourism, marketing and hospitality (and previously a Senior Lecturer in Tourism) at the University of Bedfordshire (2009-2013). Before this, her career included several years as a researcher at the University West of England, as the Development Officer for the ss Great Britain Trust in Bristol, UK, and as part of a team who developed distance learning programmes for Pearson Education.
Sally is also a widely published tourism researcher and over the last ten years has produced a significant body of work on food and drink tourism, including her textbook: 'Food and Drink Tourism: Principles and Practices' (Sage Publications, 2016). Her other research interests include social and cultural tourism geographies, heritage tourism and inclusive curriculum design. Recent publications include work on community resistance, slow towns, inclusive teaching, food festivals, and destination marketing.
Dr Everett is passionate about championing equality and diversity. Sally has launched Women@KBS at King's Business School, and previously established and chaired ARU's 'Disability Working Group'(2014-2018) and through it introduced projects which fostered positive institutional change. She also co-lead the university's Women's Network, its BME Staff Network, and is a steering group member of its LGBT+ staff network. She delivered the Equality Challenge Unit's keynote in 2017 on making universities more disability friendly and has published work on inclusive practices.