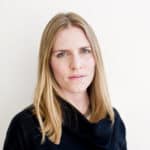 Emma Graham-Harrison
International Affairs Correspondent, The Guardian
Emma Graham-Harrison is International Affairs Correspondent for The Observer. She recently returned to the UK after more than a decade based in Kabul, Beijing and Madrid.
A mandarin Chinese speaker who began her career translating newspapers in Beijing, she charted the country's rise through the development of its ravenous appetite for energy and its growing environmental problems, reporting from around the country – oil rigs in the South China Sea, a town full of climate refugees and the burning coal pits of the far West.
She also covered the Tibetan uprising against Beijing's rule and its aftermath, and the devastating 2008 earthquake that killed around 90,000, many of them victims of corruption as well as natural disaster, like the children entombed in collapsed schools built with substandard materials.
During four years in Afghanistan she reported from Taliban controlled districts and embedded with Nato soldiers, trying to make sense of a war that only escalated as the West threw resources at it, and understand how billions of dollars in aid had made so little difference to grinding poverty.
In Spain she covered the economy and La Liga football, and in 2008 returned briefly to sports journalism to report on the Beijing Olympics. She has also worked in Cuba for a year, and is a fluent Spanish speaker.