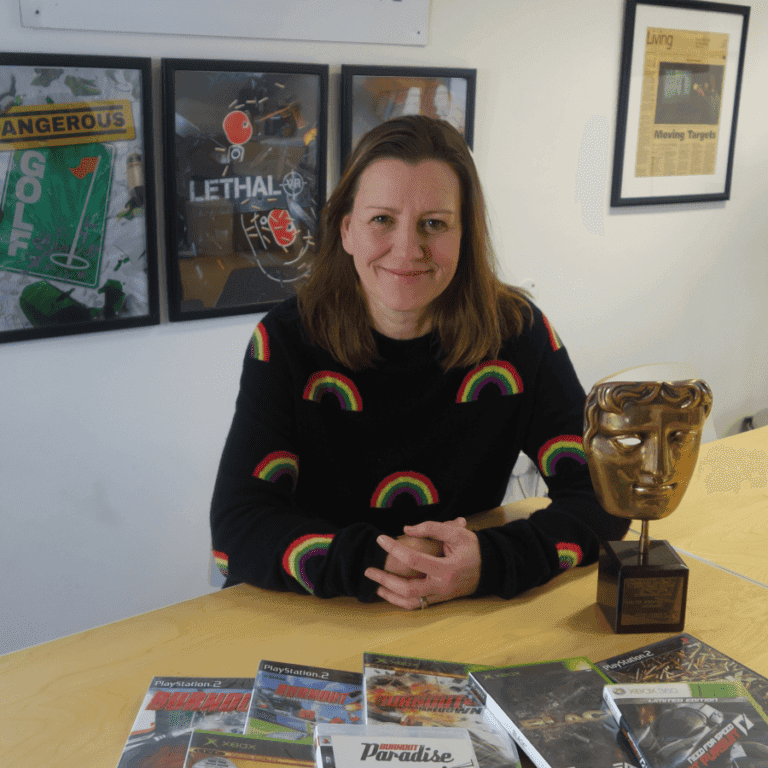 Fiona Sperry
CEO, Three Fields Entertainment
Fiona is Co-founder and CEO of Three Fields Entertainment, an independent British videogame creator, formed in 2014 and based in Petersfield, Hampshire. Prior to forming Three Fields, Fiona spent 14 years as Studio Director at the world renowned Criterion Games where she co created and led the development of multiple hit games including the entire 'Burnout' series, 'Black' and 'Need for Speed Hot Pursuit'. Her games have won numerous awards, including four BAFTAs.
Fiona's role is a fascinating blend of creativity, design, experimentation, invention and teamwork with the power to entertain millions.
Fiona is a passionate believer in the need to bridge the gap between women as tech consumers and women as tech creators, in the need to have women's opinions help inform how future digital products are designed and marketed.
Fiona is married and has a seven year old daughter and two black Labradors.
In 2019 Three Fields released their 5th game, arcade racer, Dangerous Driving.