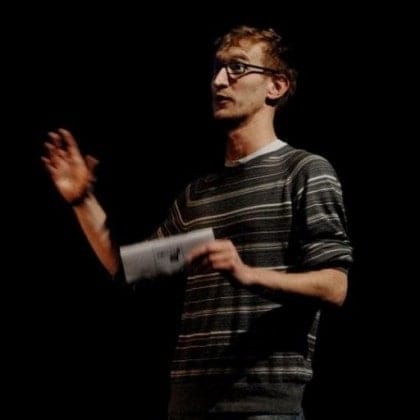 Dr James Fair
Film-maker & Lecturer in Film & Television Production
James began writing film and book reviews for his local newspaper as a teenager and, by the age of 22, had directed and produced a series of documentaries about nightshift workers for Channel Four. He studied film and television production to doctoral level, and specialises in alternative models of film production.
He demonstrated his work by shooting, editing and then screening feature films in seventy-two hours as part of major film festivals; 'Watching & Waiting' was screened at Galway Film Fleadh (2008) and 'The Ballad of Des & Mo' was in the Audience Top Ten at the Melbourne International Film Festival (2010). A third film, 'The Confusion of Tongues', was also completed in Birmingham in 72 hours (2014). In 2012, he completed 'Saharan Diary', a feature documentary about the desert in Algeria, Tunisia, Morocco and Libya. He recently produced a feature called 'Isra', due for release in 2022
He has been a guest contributor to Ted Hope's blog 'Hope For Film' and has completed consultancy and guest lectures for international companies and organisations such as Fremantle Media, Yahoo!, Panasonic, London Film Academy and Xinhua.